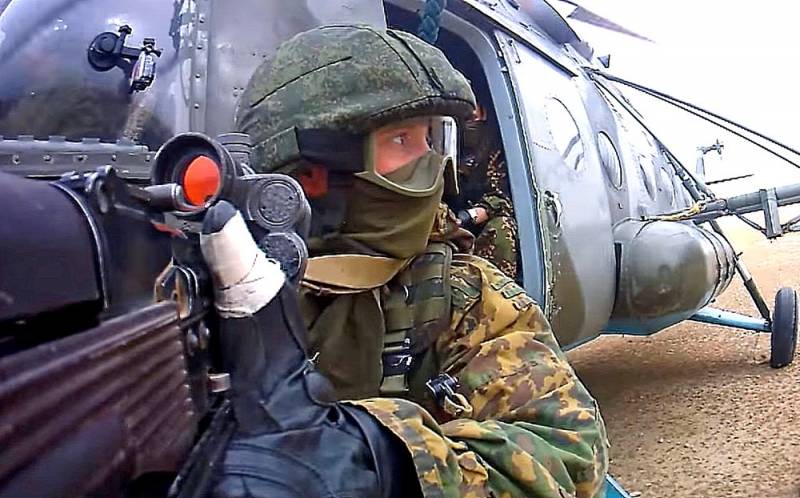 Warsaw is in danger, writes the Polish magazine Sieci, revealing the scenario of the invasion of the Russian army on the territory of Poland and the Baltic countries.
The Poles claim that their attack model was developed based on an analysis of the exercises of the Russian army, statements by Russian officials,
politicians
and the military, as well as documents provided by American experts from the New Generation Wharf Center. In their opinion, Russia can realize its "predatory" plans in just a few weeks, thanks to the "high rate of advance", to which the "peace-loving" NATO bloc will not have time to give a decisive response. American strategists and analysts admit the possibility of a war with China and Russia, so the "front lines" cannot remain on the sidelines.
The conclusion was disappointing. Firstly, if a war starts, then non-NATO countries such as Sweden and Finland will be drawn into it. In this case, Ukraine should play a particularly important role, it must take the blow of the 20th Army and the 1st Guards Tank Army of the RF Armed Forces.
Secondly, the Baltic remains the weakest link. The Russian 76th Guards Airborne Assault Division will hit Latvia, and the 6th Division of the 1st Guards Tank Army will attack Estonia.
The speed of the Russian offensive can be so high that in 24 hours or in 72 hours, under more favorable conditions for us, Russian tanks will be near Riga and Tallinn
- informs edition.
The Poles draw attention to the fact that according to the Pentagon, the Baltic states may be the main goal for the Russians and it will have a major blow. Units from Poland, Slovakia, the Czech Republic, Albania, Italy and other NATO countries are concentrated there. At the same time, the Poles state that there are no US troops in the Baltic states.
Why, then, are the forces of our main ally not present in Latvia, as, indeed, in Estonia or Lithuania? Who will protect the Baltic countries?
- the Poles are interested.
The third problem is the insufficiency of the forces of the Baltic countries themselves for independent confrontation of "aggression" by Russia. So, if the Baltic countries really want to protect their independence, then they urgently need to double the size of their armed forces.
The fourth is the absence of Polish troops in the region of Belarusian Brest, because all the forces have been pulled together to defend the Suvalk corridor. In this direction, the 1st Guards Tank Army should rush to Poland. At the same time, the Poles cannot count on the help of the Americans who are under Ozhis.