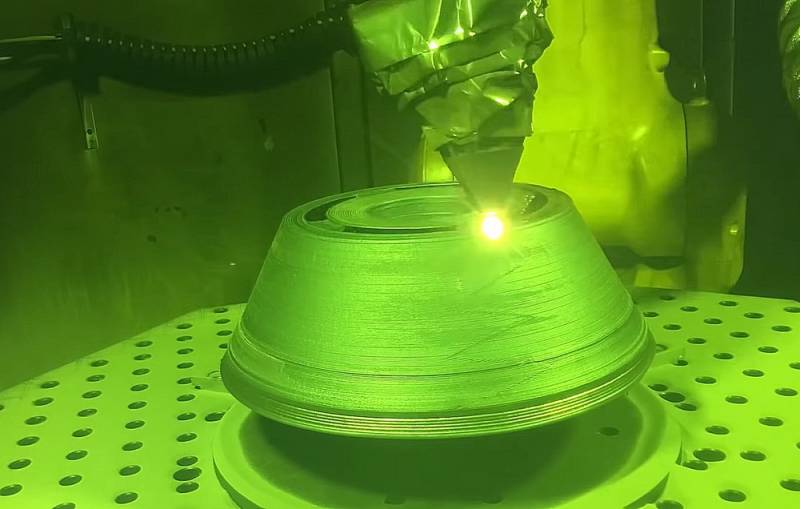 Specialists from the St. Petersburg State Marine Technical University created the first laser system in Russia, which allows the production of parts for hypersonic missiles. On the eve of the channel "Star" published a video showing the process of "growing" the product.
Substance
Technology
consists in the systematic "fusion" of a metal powder by a laser. Almost any metal of choice is in production: steel, bronze, titanium, cobalt-based alloys, etc. At the same time, specialized software is responsible for the filigree operation of the installation, into which a three-dimensional model of the manufactured part is loaded.
A given product, as they say, "grows before our eyes." So, according to the published material, the installation manages to increase the mass of the manufactured part to 2 kilograms per hour. At the same time, thanks to production technology, the finished product has the highest strength, as it has no seams and is essentially monolithic.
It is worth noting that the laser, created by engineers from SPbGMTU, is unique in its kind. Similar installations in Russia are no more. According to the developers, in addition to the production of components for hypersonic missiles, the device can be used to repair ships directly on the high seas, without the need to return to the dock.