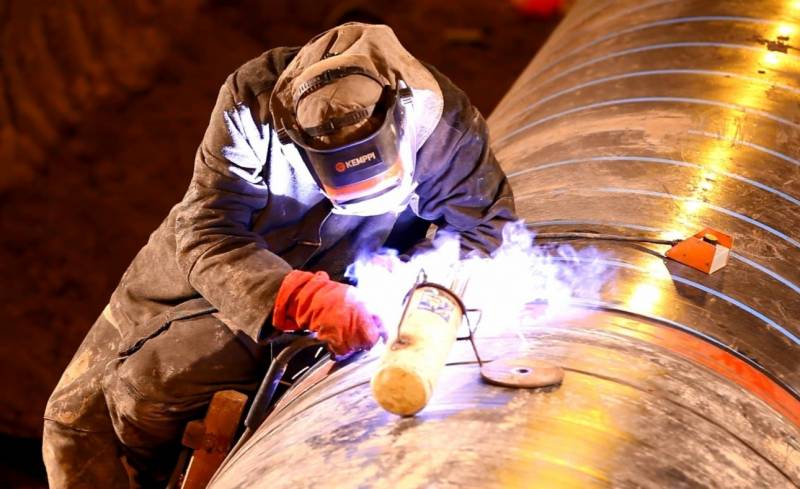 In the war for the European energy market, an unexpected turn has taken shape. Gazprom and its pipelines under construction, and the United States with their expensive LNG will lose in it. And the winner will be the German "green hydrogen", and this energy revolution will be paid for in many respects at our expense.
How did this become possible, and what will happen next with Russian oil and gas exports?
First of all, for a complete understanding it is necessary to take into account that the "green revolution" is actively going on in Germany. Frightened by Fukushima, Berlin relied on safer sources of energy: natural gas and WWI, gradually abandoning nuclear power plants and coal. Gazprom's top managers joyfully rubbed their hands, counting on additional sales of their raw materials in Germany, stretching out additional pipelines to the EU to bypass Ukraine. The European gas market was also of interest to the United States, which by hook or by crook began to push through its LNG.
As a result, the Nord Stream 2 gas pipeline was abandoned due to sanctions imposed by Washington, being built at 94%. Separately, we note that its continuation of the land Eugal is ready for operation, which is important for the further story. Now Gazprom intends to complete the offshore part of the pipeline by all means, for which it is guaranteed to receive new American sanctions. As it turns out now, the Germans, clearly tired of being between Russia and the United States, as between a rock and a hard place, Nord Stream 2 is not so needed. Berlin has removed the Nord Stream-1 EU Third Energy Package for the next 20 years, which will provide for its gas needs. Information about what he intends to replace the second "Stream" may initially cause a stupor.
On
According to
a popular DW publication, instead of Russian and American gas, Germany may in the future switch to its "green hydrogen". The project for the development of large-scale hydrogen energy was called "H2-Startnetz 2030". "Turned" to environmental friendliness, the Germans intend to obtain "green hydrogen" from simple water by electrolysis. This
technology
called Power to Gas or P2G and has been tested in Germany for ten years. Over three dozen plants operate in the west and north-west of the country, which has already made Germany the world leader in the production of "green hydrogen". FNB Gas proposes to transfer metallurgy and oil refining to this fuel, and to widely introduce hydrogen cars and trains.
Sounds famously, and we must admit that Berlin has everything in order to realize its plans. Obviously, this will lead to a decrease in the consumption of imported hydrocarbons. What's even more "touching", according to DW, Gazprom's transport infrastructure can be used to "hydrogenate" Germany. Inga Posh, representing FNB Gas, explained:
On the basis of the existing gas pipeline network in Germany, an entirely new energy network would emerge that would enable such industrial sectors as steel and chemical industry to achieve climate neutrality.
We are talking about the use of the onshore extensions of the Nord Stream and Nord Stream 2 gas pipelines for the needs of hydrogen energy: the OPAL and Eugal gas pipelines, respectively. According to German experts, it will be enough to lay an additional about 100 kilometers of pipe, which will cost only 600 million dollars. By 2025, one of the gas pipelines can be converted to hydrogen. Also, one of the largest underground gas storage facilities in Germany in Yangum, which is now controlled by Gazprom, may be transferred to the needs of an ambitious project. Salt caverns are most suitable for storing hydrogen.
The most interesting thing is that the domestic monopolist does not particularly mind. The representative of his subsidiary Gascade, the operator of Opal and Eugal, spoke very favorably about the transition of Germany to a new type of fuel:
We consider it necessary to use it to achieve German climate goals. Therefore, we fully support the provision of hydrogen to the existing gas infrastructure.
Well, what can I say. Well done Germans, allowed Gazprom, at the expense of Russian taxpayers, to build pipelines for themselves, which will be gradually converted to hydrogen, and the leadership of the state corporation does not even mind. Also of its kind, "well done." Well, in the meantime, we will finish building up Nord Stream-2, which has become irrelevant in this situation, because this is a "matter of honor" in order to guarantee new sanctions for it.