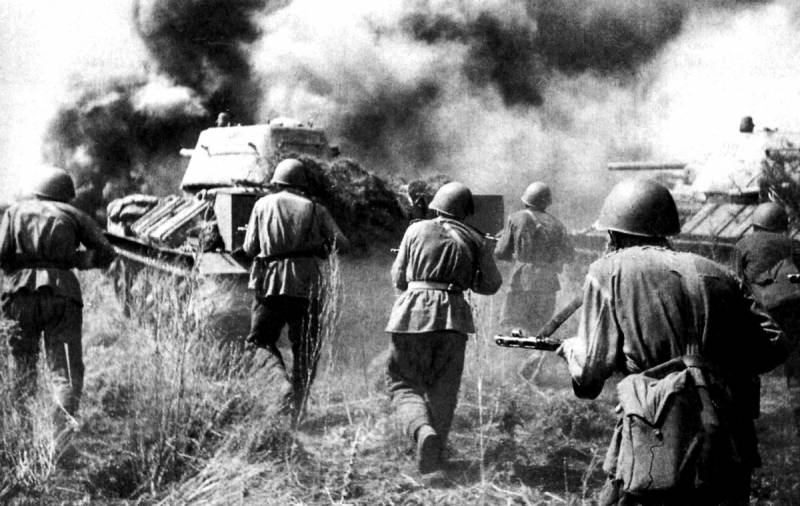 The Polish network resource Wirtualna Polska writes about the initiative of State Duma deputy Alexei Zhuravlev, who proposes to imprison for accusing the USSR of unleashing the Second World War and belittling the role of the Soviet Union in defeating fascist Germany.
It is also proposed to annul the decision of the USSR Parliament of December 24, 1989, "On the Political and Legal Assessment of the Soviet-German Non-Aggression Pact of 1939", which condemned this agreement.
Historians have a different opinion, indicating that the secret protocol concluded with this pact dealt with the division of territories or the restriction of sovereignty of Poland, Lithuania, Latvia, Estonia, Finland and Romania. According to his points, the troops of the USSR entered Poland on September 17, 1939, after the Third Reich invaded this country on September 1, 1939

- notes the publication.
Reader Comments:
They invaded other states along with the Third Reich, and also once brothers in Brest, where they held a joint parade with the Wehrmacht

says the Parthenos reader.
A little about the disgrace of the second Republic of Poland: according to the diary of the Minister of the Interior Slavoy Wladkowski from 1919-38, 1800 people were killed in the country, mostly shot during the strikes. This number is probably half of the true death toll. And this is more than perished under the communists

- recalls the realities of Polish authoritarianism of those years, a certain Slawojowka.
Poland must apply for compensation and return of property for the period from 1939 to 1991! Why is our government doing nothing?

- requires a certain POLAK.
The Poles were also not white and fluffy, and more than 400 citizens served the Germans in 000-1939.

- notes metal520.
They should also declare that the Gulag was a luxury resort, and the NKVD was a humanitarian organization that provided assistance to those in need. And collective and state farms are modern agricultural farms that produce high-quality food and satisfy the needs of a happy and wealthy Soviet citizen.

- the user with a nickname Stakan maliciously ironically.
The prison threatens even for talking about labor camps, crimes of the NKVD and deportation of people to Siberia. Like under Stalin. Nothing has changed there. Poor Russians

- sympathizes user Belfer71.
The Russians may claim that Stalin only built sanatoriums, he loved everyone, did not offend anyone and died for humanity. Russians are strange people. They are kind of educated, but "something" sits in them

- laments Erwin.