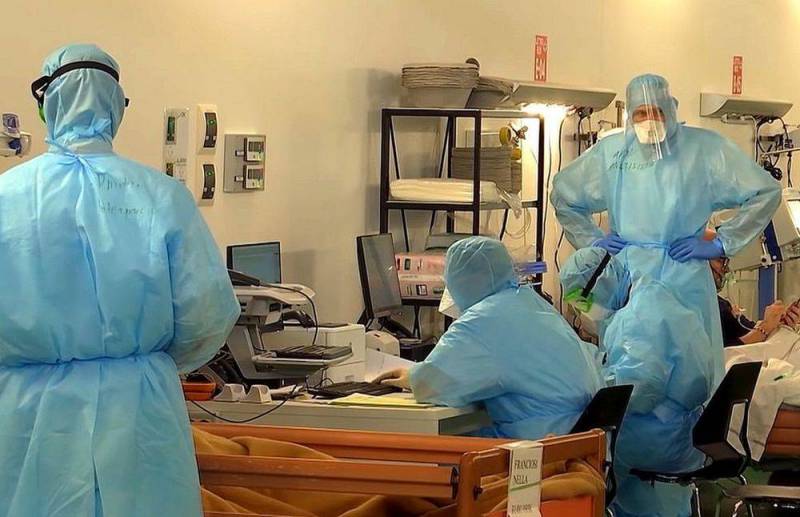 Health workers in the United States, the United Kingdom and other countries face serious risks in the context of the COVID-19 pandemic, but they also sense and feel public acceptance. At the same time, for some reason, they don't applaud medical workers in Russia, the American television channel CNN reports.
Some Russian healthcare providers say they face fear, distrust and even hostility. For example, a doctor Tatyana Revva from a regional hospital in the city of Kalach-on-Don in southern Russia at the end of March shared a video in which she spoke about the lack of equipment. Then she was called to the police, where she testified.
Revva clarified that law enforcement officers checked the availability of personal protective equipment and mechanical ventilation devices in the hospital only a month after her treatment. Now she fears professional retaliation by management.
In Russia, there are many rumors and conspiracy theories about COVID-19: that coronavirus was invented by doctors to control society; that healthcare providers are hiding the true extent of mortality from the public; or that medical staff falsely ascribes the death of COVID-19 in order to receive more money from the government.
Misinformation and conspiracy theories are widespread on Russian television and the Internet, and media experts say that they undermine public confidence in the medical profession. According to Alexander Arkhipov, a social anthropologist from Moscow, attitudes toward health workers reflect a widespread mistrust of the population in the state. He believes that people trust only those doctors that they know personally, in the rest they see "traitors or villains."
The desperation of Russian doctors, faced with public contempt and pressure, is exacerbated by the high mortality rate from COVID-19, according to the American television channel. According to official figures, more than a hundred health workers have already died. But doctors are skeptical of these numbers. They compiled their own unofficial list of colleagues who died in the fight against the pandemic - more than 300 people. Moreover, even state-owned media admit that thousands of health workers are now infected.