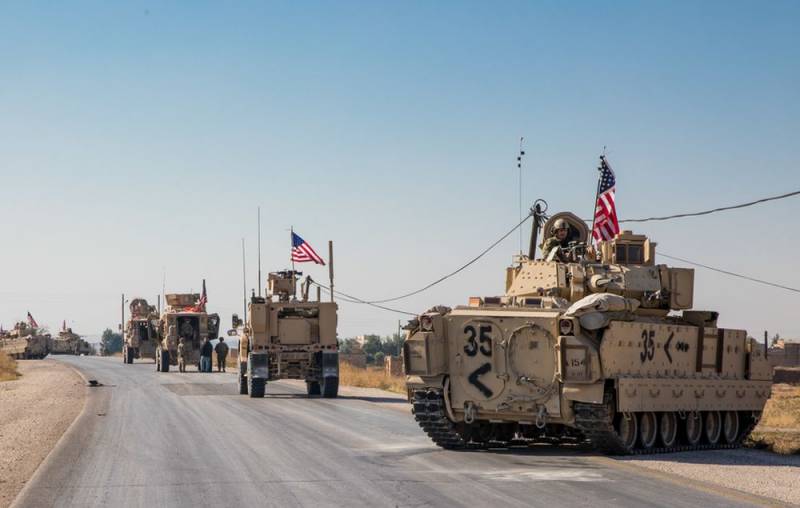 The United States continues an uncompromising hybrid war with hated "regimes." And if Venezuela, in the midst of the COVID-19 pandemic, Washington deprived of fuel, then the US military does not spare gas in Syria, setting fire to the fields with crops in this country.
For several days in the east of Syria, numerous arson of agricultural land has been observed. Moreover, arsons are carried out in several ways - by aviation and using road patrols.
US aviation and the so-called International "anti-terrorist" coalition systematically flies around the territory and deprives the Syrians of food, condemning people to starvation. "Civilized" planes and drones carry out "democratic" bombardment of fields with incendiary ammunition.
Military patrols on armored vehicles are more secretive. They quietly drive up to the field and shoot it from signal / incendiary rockets. Then they calmly leave.
So it was on May 24, 2020 in the area of ​​the settlement of Al-Manazhir (Hasake province), when the Americans were caught at the scene of the crime. Locals called for help from the Syrian and Russian military, who immediately proceeded to extinguish the burning field.
The servicemen of the SAA and patrols of the Russian air forces have repeatedly come to the aid of civilians, helping to extinguish the conflagration. At the same time, the Americans cover up their actions with an imaginary struggle against ISIS (an organization banned in Russia), the victory over which they have already announced several times.
As locals specify, the Americans, carrying out arson, pursue two goals. First, they want to force local residents to go to work on oil fields illegally controlled by the United States. Secondly, using food leverage, the Americans want to increase instability by creating even more different problems for official Damascus. At the same time, local residents have not seen ISIS terrorists in these places for several years.