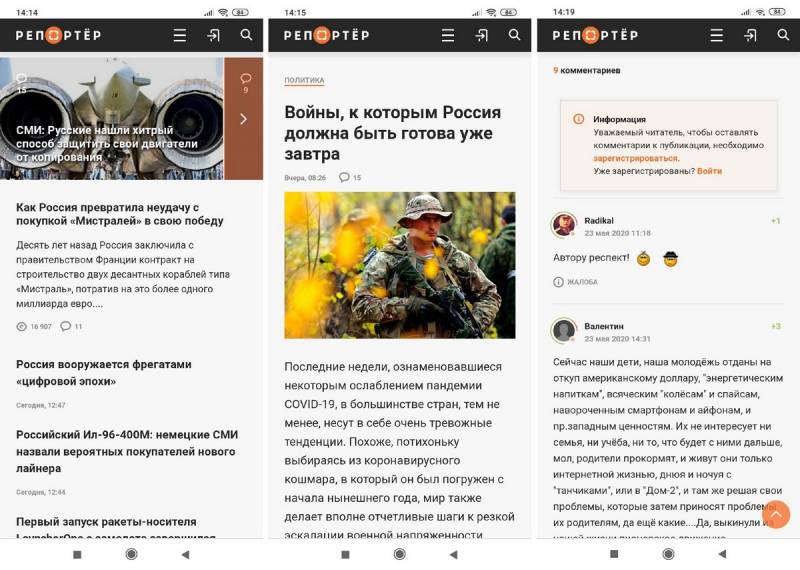 We hasten to share positive
news
with our readers! The day before, we expanded the site's functionality by launching our own application. Now it will be even more convenient to read and comment on new publications on the "Reporter".
Already now it can be found in the official store
Google Play
(currently only available for Android OS), the corresponding banner is located in the basement of the site on the PC or in the site menu on the smartphone.
By installing the application on your gadget, you retain all the functionality of the mobile version of the site, which will work even with an unstable network connection or even offline. Our application allows you to read previously opened (viewed) materials without an internet connection.
Another advantage is that the application practically does not take up memory and does not load the operating system of the smartphone, and loading pages on the site is much faster.
Please love and favor!
Team "Reporter".