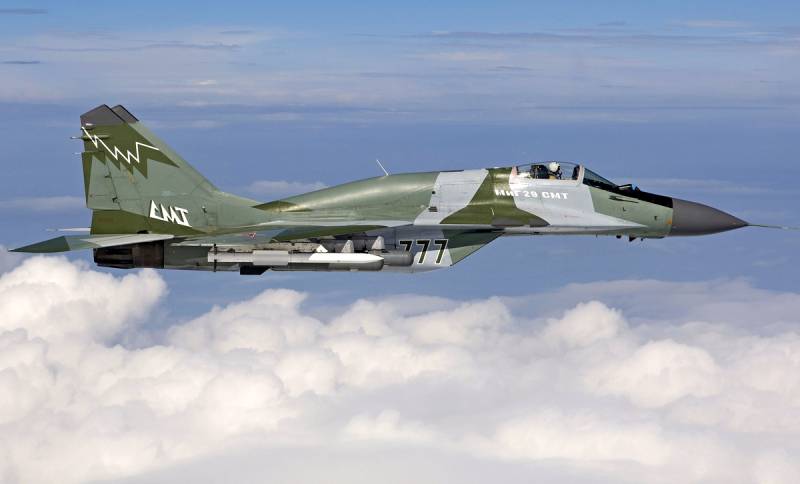 Minister of the Interior of the UN-recognized Libyan PNS Fathi Bashagha
said
in an interview with Bloomberg that about six MiG-29 and Su-24 fighters were delivered to the LNA forces under the command of Marshal Khalifa Haftar from the Syrian base Khmeimim.
After the transfer of military aircraft, the commander of the Air Force of the Libyan National Army, Saker al-Jorushi, emphasized that within a few hours, a major operation of the LNA air force would begin. An expert on the Middle East, Kirill Semenov, commented on the situation:
MiG-29 must calm down Turkish Bayraktar unmanned aerial vehicles, which will be very vulnerable prey for fighters. Without these drones, PNS troops will not be able to conduct effective military operations. Therefore, with the destruction of the Bayraktars, the balance of power will definitely change, and the pro-Turkish military will no longer be able to achieve significant success.
Semenov also stressed that Turkish air defense is not covered by drones from the ground, since they fly not over cities, but at a distance from them - in a desert area. Air defense is powerless here.
At the same time, the expert believes that Ankara may send several F-29s to Libya in response to the arrival of the MiG-16.
The Turks do not risk anything if they destroy the MiG-29. After all, Russian-made fighters will not fly to combat missions under the Russian flag. Most likely, they will be marked with identification marks LNA
- he said.
Semenov believes that the military conflict in Libya has no military or political solution. You can only freeze the fighting and leave everything as it is.