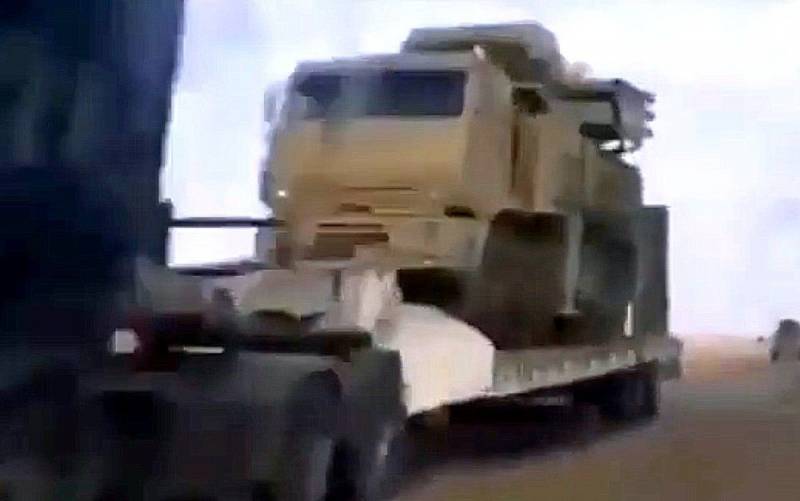 Users of social networks are studying with interest the next video from Libya. It documented the movement of a large column of the Libyan National Army Field Marshal Khalifa Haftar along one of the country's roads.
The shots taken from the car driving towards the meeting show that in the indicated column there are Tiger armored vehicles, tractors carrying the Pantsir-S1 air defense missile system based on KAMAZ, Ural armored cars and trucks, several dozens of pickups with various mounted on them weapons, fuel trucks and other vehicles.
Commentators noticed that the tractor with the Pantsir-C1 air defense missile system is accompanied by a pair of Tiger armored vehicles - one is in front and the other behind.
From where and where the mentioned column moved - will not be specified. But it is worth recalling that before this the Turkish Navy
closed
the sky over the western part of Libya, and Turkish drones, fighting on the side of the Government of National Accord, destroyed or incapacitated a large number of LNA air defense systems transferred by the United Arab Emirates. After which Russia allegedly
threw
to Libya from Syria, a dozen different combat aircraft to support Field Marshal Haftar.