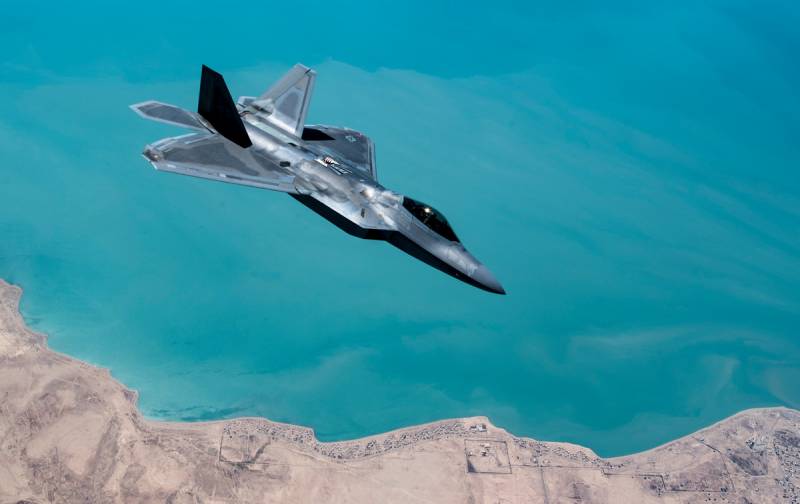 Fifth generation American fighter aircraft F-22 Raptor and F-35 Lightning II detected flaws, reports Chinese
technological
Sina company.
Now the reasons for the recent disasters that occurred at Eglin Air Base (Florida) are now understood. As a result, over the past week, two U.S. Air Force fighter planes crashed - the F-22 Raptor and the F-35A.
Two serious incidents that occurred in such a short period of time - this is an alarm bell for the United States. The first reason that could lead to the incident may be the lack of qualifications of the pilots. Indeed, because of the COVID-19 pandemic, the flight intensity decreased, and the flight training of American pilots was disrupted. Pilots weaned from the helm simply could not cope with the situations that arose in the air and correctly react to them.
The second cause of disasters is perhaps the Aeglin Air Base itself. Rather, poor logistics and lack of professionalism of air base personnel.
It should not be forgotten that the fighters themselves have many shortcomings. For example, F-22 fighters have been heavily used for the past 15 years and have a certain percentage of wear and tear. The F-22's onboard systems are by no means as perfect as many people think. Moreover, the flight control system is the most vulnerable part, regular problems occur with it. And accident statistics confirm this.
As for the F-35, it was created based on the F-22. So despite the fact that the F-35 is younger, he not only acquired his own technical defects, but also "inherited the disease" F-22. For example, in the F-35, when flying at supersonic speed, the tail part may begin to collapse, as the Americans themselves say.
In addition, the F-35 and F-22 have significant flaws in the oxygen supply systems. And this is well known, since the pilots themselves regularly complain that when flying at high altitude, one may lose consciousness. All this suggests that fifth-generation American fighters are not as reliable and secure as they are advertised.