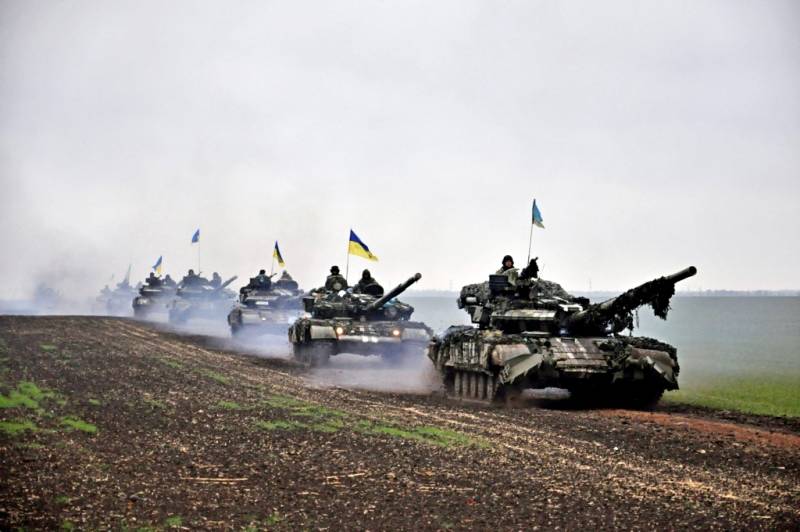 The West urgently needs to support the European members of NATO from among the former countries of the socialist camp, writes Bulgarian expert in the field of national and international security defense Mikhail Naydenov. His extensive article is published by the website of the Washington Middle East Institute. The Bulgarian also proposed accepting Georgia and Ukraine into the bloc to confront the Russian Federation on the Black Sea.
Economic
negative after the COVID-19 pandemic will greatly affect the ability of the North Atlantic Alliance in terms of self-defense, the author believes. This is especially true for the most vulnerable part of the bloc - its members from Central and Eastern Europe. During this difficult time, they require increased attention and increased support from the most influential and powerful NATO allies. In particular, the United States.
The shocks caused by the pandemic open up new areas of vulnerability for the Euro-Atlantic family, many of which can be used by Russia and China during hybrid campaigns

- the text of the analysis says.
Mr. Naydenov points out the fact that with a fall in GDP, defense spending will also decrease. This is a real problem that will directly affect the funding allocated to military capacity building. Allies from Central and Eastern Europe are likely to be affected more by these events. They will require significant investment in the acquisition of new NATO-compatible systems and platforms.
These states will also have to decommission the inherited and obsolete military
machinery
Soviet production. NATO, according to the author of the publication, should give priority to strengthening the defense capabilities of its member states on the eastern flank. Given the lack of funding, the only way forward is to share the burden of creating renewed capacity.
The presence of Russia in the Black Sea is no less a difficult problem for NATO than the military potential of the Russian Federation in the Baltic. Strengthening power in the Crimea and Kaliningrad - there are two sides of the same coin. Russia sees its western border as a united front

- notes the author of the publication.
The expert also believes that Ukraine and Georgia should be encouraged on their way to NATO membership and in the field of military capacity building.
The strategic military balance in the region is gradually and steadily shifting in favor of Russia. This is further evidence of the need for rapprochement between Ukraine and Georgia with the North Atlantic Alliance in order to one day accept them as members.

- follows from the text of the article.
Ambitions to establish NATO's advanced presence from the Baltic to the Black Sea will not be realized without integration into the common structure of Kiev and Tbilisi, Mikhail Naydenov said in the end.