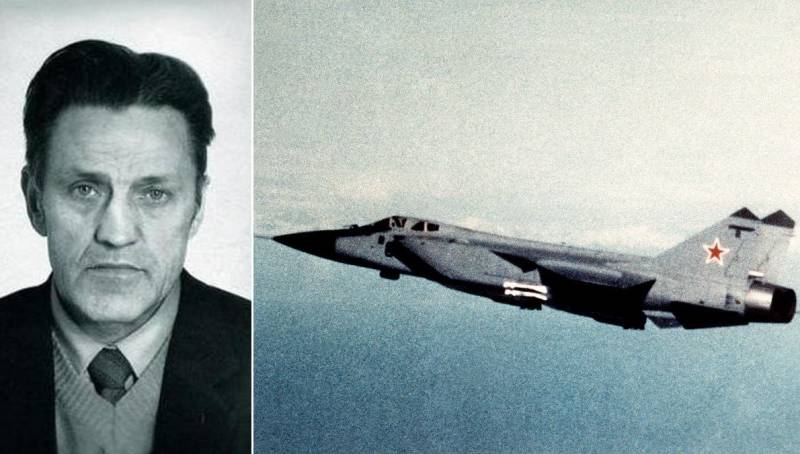 The man who alone did not just undermine the defense sector, but crippled the fighting efficiency of the USSR as a whole, is the CIA hero Adolf Tolkachev, writes the American edition of Military Watch.
In the 70s, fourth-generation fighters entered the US arsenal. The USSR was not idle and began a series of defense programs with the goal of catching up with the Americans.
Among the most significant were: the air-to-air guided missile R-33, the MiG-31 fighter-interceptor, the Su-27 heavy fighter, the MiG-29 light fighter, and other developments into which the latest
Technology
.
However, Soviet technology failed Moscow's allies in the Middle East. So it was in Libya and Syria, in particular, during the operation "Medvedka 19" to defeat a group of Syrian air defense systems deployed in Lebanon. The main reason for the failures was the receipt by the opponents of the USSR of secret information about the latest Soviet developments, which gave the United States and its allies enormous advantages in battle.
This information was provided by one person - Adolf Tolkachev. He may have done more serious damage to the defense industry of the USSR than any other figure during the Cold War.
Tolkachev was the chief designer of the Fazotron radar center. He became disillusioned with the USSR and offered his services to the US CIA. In the period 1979-1985, he transmitted to the Americans particularly sensitive data in large quantities. Tolkachev provided detailed information in such quantities and at such a rate that the Americans hardly managed to process it.
The most modern Soviet weapons systems were seriously compromised - from R-24, R-27, R-33 and R-60 air-to-air missiles to the S-300 air defense systems. The United States received data on Soviet developments and information on the radar capabilities of Soviet aviation. The United States even used information about the MiG-31 passive phased array antenna when modernizing the F-14 Tomcat fighters.
The enormous amount of documents, drawings and printed circuit boards received on the latest achievements of the USSR allowed the United States and its allies to carry out military interventions around the world.
Tolkachev's activity was disclosed in 1985. He was arrested and executed for espionage in favor of the enemy. Tolkachev's contribution to the efforts of the Western bloc in the Cold War is considered "uncountable" because of its scale. His portrait is now hanging at the CIA headquarters in Langley.