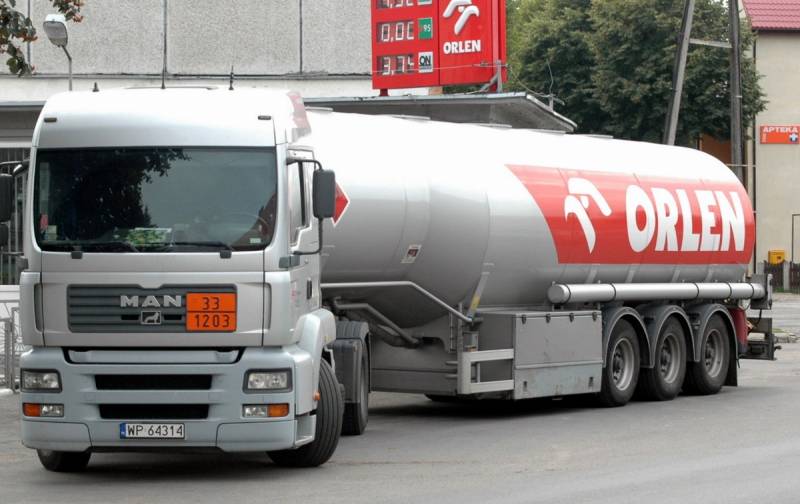 Polish refineries Orlen and Lotos plan to develop the eastern direction of the supply of petroleum products. Thus, they intend to win the oil market of Ukraine and Belarus from the Russian Federation. This writes the local edition of Biznesalert.
The demand for oil products in Ukraine in 2018 amounted to about 10 million tons, and only a fifth of this volume could be covered by local oil refineries. The oil industry of Ukraine is in decline - of the six oil refineries located there, only two are operating. Direct investment in the industry does not make much sense in the short term, because it will pay off for a long time.
In Belarus, the situation is different. Two oil refineries operate there, and both of them successfully compete in the European market with products from Gdansk or Plotsk. Belarusian refineries are controlled by authorities from Minsk, which, depending on
economic
situations in the country may, if necessary, sell their shares.
According to Biznesalert, Orlen and Lotos may acquire shares in the Mozyr Oil Refinery, for which Belarus is looking for alternative sources of supply. Including, using the Gdansk oil port, whose shareholders are Orlen and Lotos.