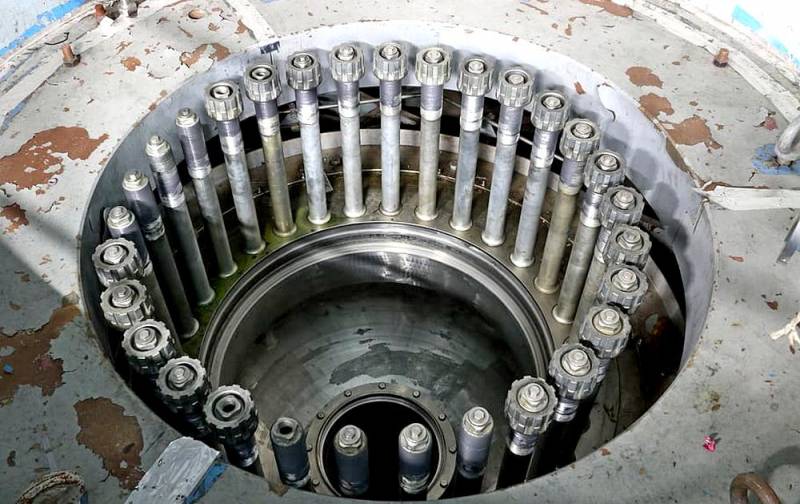 Russia has launched an isotope business development program that will increase the presence of our cobalt-60 producers from 15% to 30%. This is an important and timely decision, since the aforementioned isotope has become extremely popular all over the world.
Despite the efforts of science fiction writers who call cobalt-60 the stuffing for the "dirty cobalt bomb," this isotope has found a very worthy application. For example, in a cobalt gun - a medical device that helps in the fight against malignant tumors, or in gamma knives used for radiosurgery of tumors in the brain.
But today, the demand for cobalt-60 has increased many times over. And the reason for this was the new type of coronavirus pandemic.
Now in our country all the free capacities are involved in the production of masks, gloves and protective suits. However, before all these products reach medical facilities, they must undergo thorough sterilization. The latter is carried out using special emitters and the aforementioned isotope. This mission was undertaken by Rosatom, which today has already disinfected 20 million masks and 300 thousand transport systems.
The radioactive nuclide of the chemical element of cobalt is extracted using special reactors located mainly in nuclear power plants. In Russia, the Kursk, Leningrad and Smolensk stations are involved in isotope production.
However, soon Beloyarsk NPP will join them, the reactor of which provides a large neutron flux and allows you to get isotopes faster. Thanks to her, we plan to double our share in the global market of radionuclides.
It is worth noting that the development of the isotope business means not only the production of cobalt-60, but also many other radioactive nuclides used in various industries. At the same time, our country has enough experience to crowd out competitors in this market.