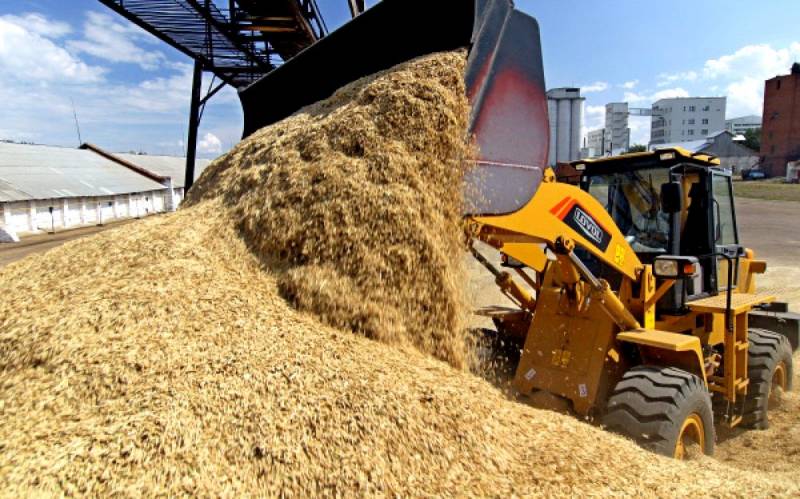 Saudi Arabia received the first batch of Russian wheat. A bulk carrier with 60 thousand tons of cereals left the port of Taman in April, and three weeks later unloaded at the Dammam terminal in the Persian Gulf. Another vessel with the same cargo has already landed on a course to Saudi Arabia and will soon deliver the second batch of the crop grown in Russia. The industry publication Agroexport writes about this landmark event.
The nuances of the export of Russian cereals
According to agricultural experts, Russian farmers received a theoretical opportunity to export local wheat to Saudi Arabia last summer. Then, in August, the Rosselkhoznadzor received an official permit from the state procurement and food agency KSA (SAGO).
However, it was only now that domestic farmers could actually export Russian products to the market of the Middle East monarchy, not deprived of the attention of other suppliers. The thing is that SAGO has reduced the requirements for the control of imported cereals. In particular, the standards used to verify the delivered products were significantly relaxed.
So, the mandatory condition of zero content of grain damaged by the bug was canceled. Now the Saudis agree to 0,5% of the spoiled cereal per ton of cargo. According to experts, this is a significant relief. It was after such a decision of Riyadh that domestic companies were able to take part in supply tenders held by SAGO.
Saudis awaiting crisis
The oil war greatly undermined the Saudi
the economy
. For the first time officially announced about the crisis, taxes are rising, the monarchy also takes loans from international financial organizations.
Against the background of negative processes, Russia could not do without assistance in the field of agriculture. Despite the fact that this year the quota for grain export has been exhausted, domestic companies still continue to fulfill their obligations under international contracts.
Our country can achieve significant success in this direction. The large market, which is Saudi Arabia, is a serious challenge for our manufacturers. Having a chance - they will cope
- Sure Eduard Zernin, head of the Union of Exporters of Russia.
The official's words are confirmed by statistics. Last year, agricultural exchange between our country and the Saudis amounted to more than half a billion dollars. The main share was barley (70%), sunflower oil, poultry and chocolate.