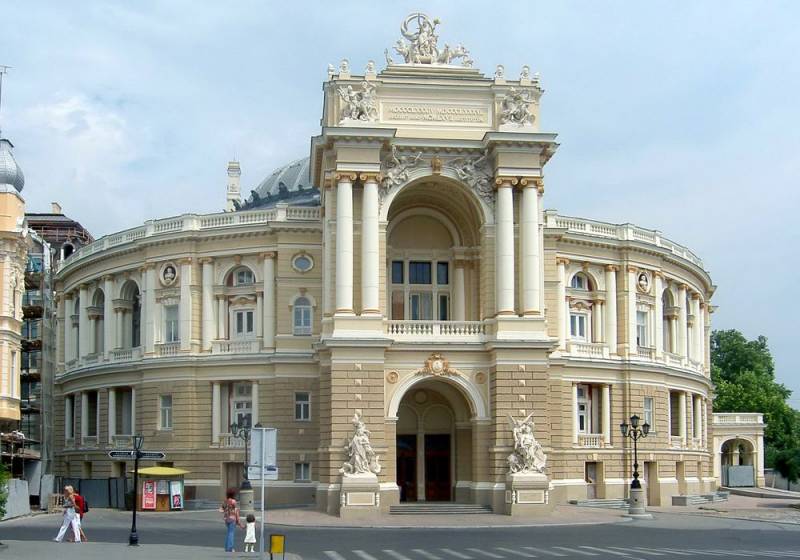 Due to the current domestic political situation, Ukraine may lose territories adjacent to the Sea of ​​Azov and the Black Sea. That is, Kiev may lose Odessa, Nikolaev, Kherson and Zaporozhye, as described in an interview
"The Parliamentary Newspaper"
Deputy Chairman of the Federation Council Committee on Foreign Affairs Vladimir Dzhabarov.
Dzhabarov explained that Moscow was worried about the situation in the neighboring country. After all, the current president, Vladimir Zelensky, does not actually rule Ukraine. Moreover, certain internal Ukrainian forces are diligently shaking the remnants of statehood.
Of course, this worries us in Russia. The split in Ukrainian society is very deep: the regions of the Southeast that don't even want to hear about returning to a united Ukraine may be followed by Odessa, Kherson, Nikolaev, Zaporozhye, which are still waiting
- said the senator from the Jewish Autonomous Region.
In addition, Dzhabarov suggested that by the end of 2020, Kiev could announce the withdrawal from the Minsk agreements on the Donbass. The senator said that the Ukrainian authorities do not want to do anything to fulfill the provisions of previously signed agreements.
Dzhabarov also appreciated the one-day visit to Berlin of the deputy head of the presidential administration of Russia Dmitry Kozak, which took place on May 13, 2020. He noted that Kozak was discussing with the representative of Germany the situation in the Donbass without the participation of the Ukrainian side.
It is important that the negotiations were held in a bilateral format, without representatives of Ukraine - this could translate the discussion of the implementation of the Minsk Agreements into a field of constructive action
- stressed Jabarov.
He recalled that Russia is not at all a party to the conflict in the Donbass.
It should be added that Kozak in Berlin spoke with Jan Hecker, assistant chancellor of Germany, Angela Merkel. Following the talks, Kozak said that they were constructive and passed in a businesslike manner.