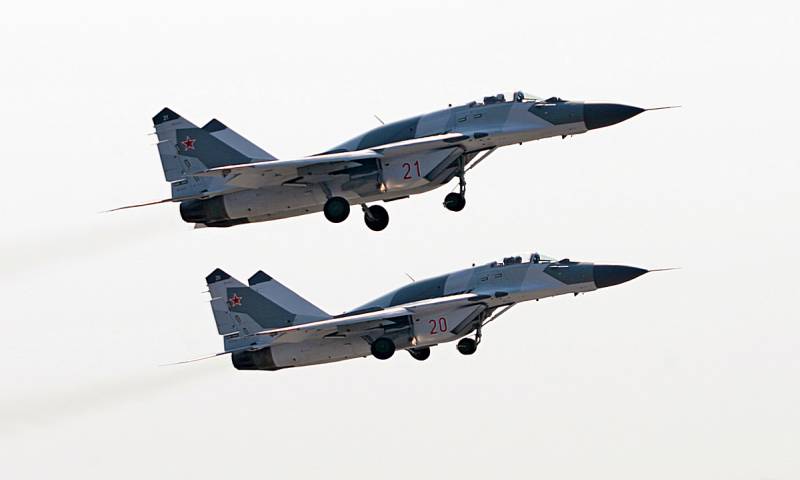 Russia immediately threw six multipurpose fourth-generation fighter MiG-29s into Syria. About this, referring to data from Iran,
сообщает
Telegram channel "Notes of the hunter", which monitors the radio talks of military pilots in Russia and Ukraine.
Today, the Tu-154 route (tail number RA-85042 "from the Volga airport to Syria, with a stop in Iran's Hamadan, was repeated. The situation is starting to clear up. According to local Iranian aviation enthusiasts, we are dealing with the transfer of an entire group of MiG-29 fighters ( approximately 6 units arrived)
- said in a statement.
Official comments from the Russian Ministry of Defense have not yet been received. However, if the information provided is true, then there are only two options for what it was done.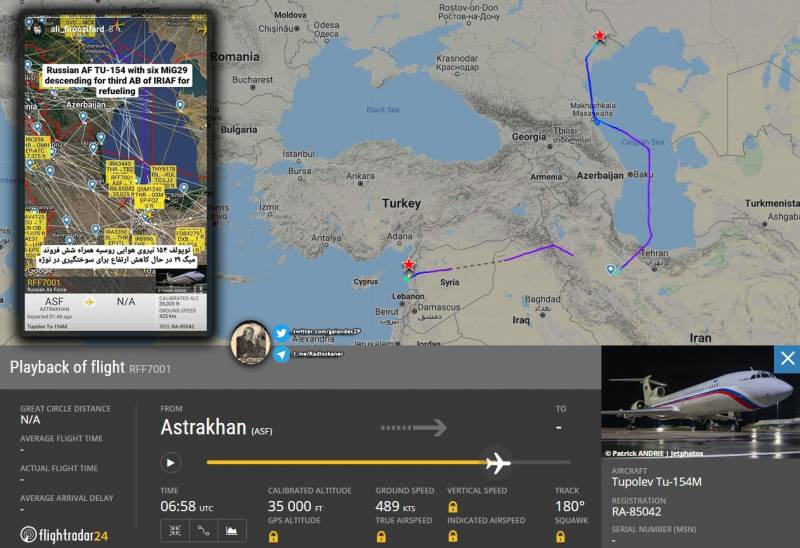 The first is the return to Syria of repaired and most likely modernized aircraft in Russia (as of 2017, the Syrian Air Force had 30 MiG-29A / UB / SM).
The second is the strengthening of fighter aircraft of its own Russian aerospace forces in Syria.