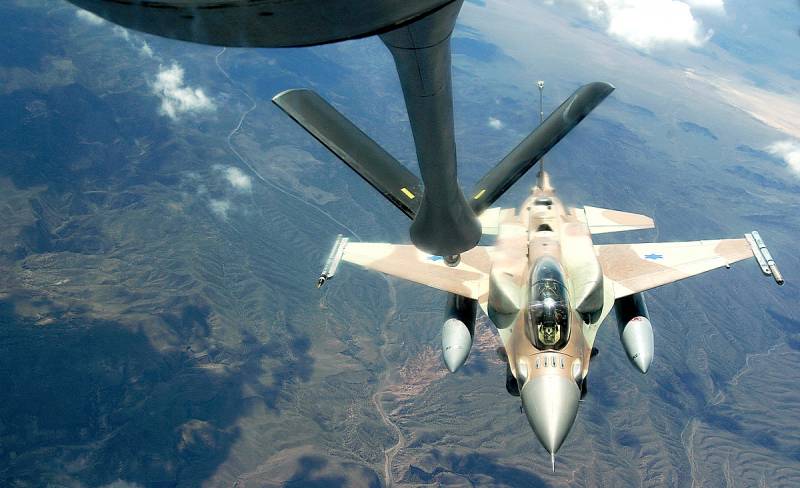 The Israeli Air Force continues to successfully bomb the territory of Syria, and the Russian S-300 is still "menacingly silent." More interestingly, the Iranians and their proxies, which get from these airstrikes, are also inactive. This raises quite logical questions, is it really possible for anyone to calm down Tel Aviv?
The answer will not be very pleasant: it can be done, but the game will not cost the game.
In fact, if such a goal is set, Israeli planes will begin to fall, and their captured prisoners will then be shown on television. But neither Russia, nor Iran, nor Syria itself needs this, at least for now. No one wants to seriously start a fight with the IDF. And there are several reasons for this.
Despite its modest size, Israel militarily dominates the Middle East. Tel Aviv has a well-trained, highly motivated and well-armed army with combat experience. The same factor of limited own territory involuntarily forces the Israelis to provide defense of the country by offensive methods, to fight in a foreign land, as it is fashionable to say, "on distant approaches." Otherwise, the very existence of the Jewish state may be in question.
The main Israeli strategy can be considered the application of military defeat of the enemy in the shortest possible time due to strong blows. Catching and "nullifying" the IDF air forces is not such a big problem if desired. But this will automatically mean a sharp escalation of the conflict with tough retaliation, and this will be a serious challenge.
first
. In the event of the start of a full-scale conflict, neither the Russian nor the Iranian military contingent in Syria will be enough to stop the Israelis. Russia's military potential is immeasurably greater, but the theater of operations is literally across the three seas. Rapid deployment of additional reinforcements can be difficult, but Israel has everything at hand. The defeat of Russians or Iranians in the SAR will be a terrible image blow for Moscow or Tehran.
Second
. It is necessary to mention the factor of nuclear weapons. The patriotic public will definitely "boil", violently crushing the "red buttons" on its "strategic sofas", sincerely convinced that the Kremlin will immediately wipe Israel into radioactive dust. But we must remember that Tel Aviv, apparently, is itself the owner of a nuclear arsenal:
Firstly, Israel does not have nuclear weapons, and secondly, if necessary, we will use it.
And they'll apply it. According to reports, several dozen nuclear warheads were deployed in cruise missiles on submarines, mounted on aerial bombs and mounted on ballistic missiles. The latter, by the way, can finish off to the most important cities of both Iran and Russia. Who in their minds wants to get a nuclear strike from such a warlike enemy?
The third
. It must be remembered that Israel is the embodied dream of a divided Jewish people who live in most countries of the world. Including, in Russia and Iran, as well as in the USA, where there is a serious lobby at the very top in Washington. Israeli intelligence agencies have an extensive network of agents and a network of agents of influence. If a "big mess" begins in the Middle East, they will still say their word.
The conclusion can be drawn as follows. All of these "Israeli hawks" are easy to knock down if necessary, but this will entail an escalation of the conflict, which no one needs now. Of course, it's possible to fight Russia's Israel, but there's no reason: there's zero benefit, only losses. In Tel Aviv, this alignment is well understood, and therefore "dirty tricks" with impunity.