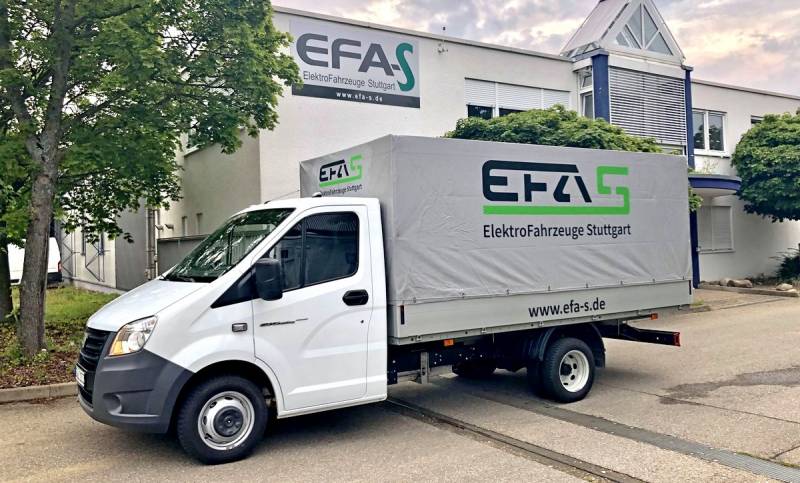 In Germany, sales of the electric version of the GAZelle Next car started. The modernization of Russian trucks is carried out by EFA-S, based in Stuttgart, Germany.
The assembly of electric "GAZelle" in Germany began this year. EFA-S buys cars in Russia without a transmission, engine and fuel system. Then, already in Stuttgart, electric motors and batteries are installed on them.
Currently, 4 versions of the upgraded car are available for purchase: E35 (cargo truck), E35V (all-metal van), E35D (two-cab version) and E35B (minibus). Regardless of the version, all electric "GAZelle Next" received a 110-kilowatt engine (approximately 150 hp). The maximum speed of the car is limited to 88 km / h.
Recall that the serial production of GAZelle of a new generation by the Gorky Automobile Plant began in 2013. The car received a number of advantages compared to the previous version. In particular, the Next model boasts a new gearbox with a "joystick" shift, rack and pinion steering with power steering, an updated (independent front) suspension and a new generation cab.