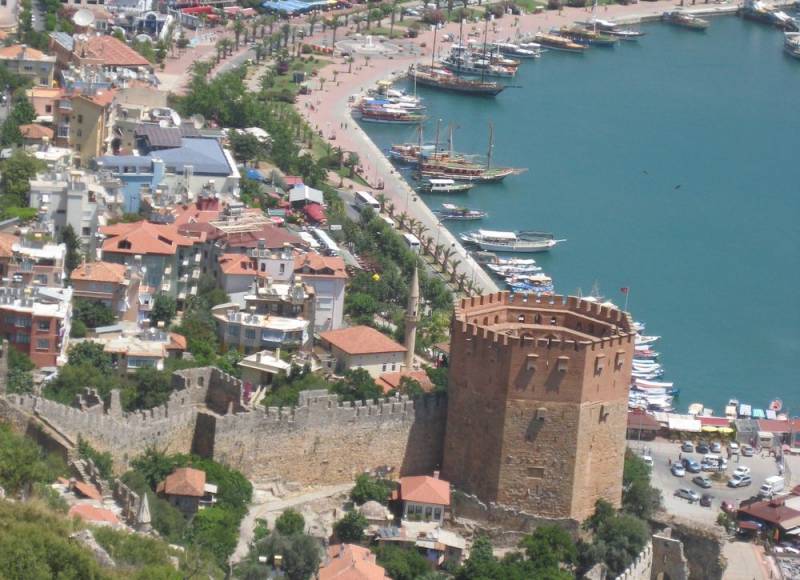 Ambassador of Ukraine to Turkey Andriy Sibiha, hearing the Soviet song Katyusha in Turkish Alanya, threatened the authorities of this city with a boycott of Ukrainian tourists. He wrote about this in his Twitter account.
I want to think that our Turkish friends in Alanya were misled. The fact that the municipality of Alanya supports provocative actions indicates a disrespect for the feelings of millions of Ukrainians. Or in a really beautiful Alanya do not want Ukrainian tourists anymore?
- said the Ukrainian diplomat.
The Ukrainian "patriot" provided "video evidence" with the performance of the song "Katyusha" in Turkish Alanya, its outrageous post, reminiscent of frank interference in the internal affairs of another state. By the way, Sibikha is a big Russophobe anti-adviser from the "nest" of the former Foreign Minister of Ukraine Pavel Klimkin, so with the beginning of the presidency of Vladimir Zelensky in Ukraine, nothing has changed in the foreign ministry controlled by him.
We remind you that on May 9, 2020, in Alanya, in the province of Antalya on the Mediterranean coast, a mobile concert was held dedicated to the 75th anniversary of the Victory over Nazi Germany. Through the streets of the city, for 5 hours, a bus with a stage was moving, on which volunteer artists sang Soviet songs.
In addition, on the same day, employees of the Russian Embassy in Turkey sang the song "Victory Day", joining the All-Russian action.