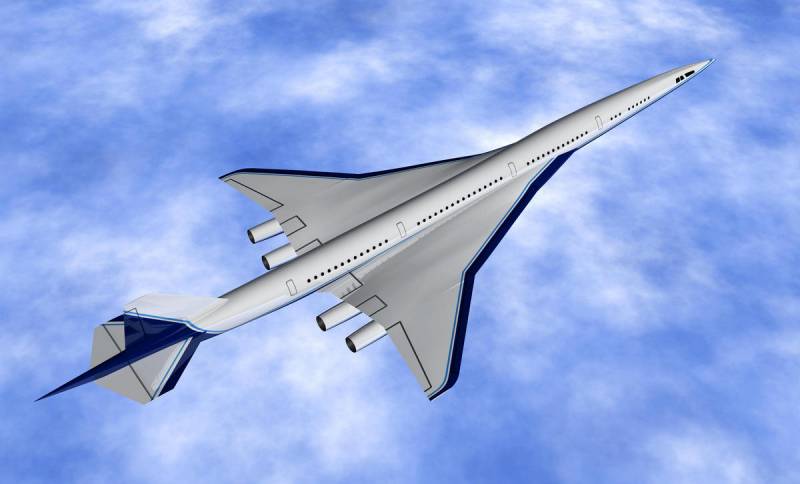 Ready in Russia
technical
proposal for a demonstrator of a promising supersonic airliner, the development of which started in 2018. About this agency
RIA News
TsAGI Director Kirill Sypalo said.
The work was carried out as part of case studies on the development of technologies for civilian supersonic aviation. For the first time, a mock-up of the demonstrator of the promising GHS "Strizh", which is to become the successor to the legendary Soviet Tu-144, was presented at MAKS-2019.
According to Sypalo, the successful practical implementation of the flight demonstrator will allow Russia to quickly develop a supersonic light class liner and form a scientific and technical groundwork for the creation of such medium and heavy class aircraft.
Today, the creation of the GHS is a real challenge for world aviation. Moreover, Russia has a unique opportunity to get ahead of foreign competitors in this promising industry, the functionary believes.
Recall that in early 2018, Russian President Vladimir Putin proposed the development of a new generation of civilian supersonic airliner based on the Tu-160 missile carrier. It is assumed that the promising GHS "Strizh" will be quieter and more economical than its predecessors Tu-144 and Concord, thanks to the new
power plant
and airframe designs.