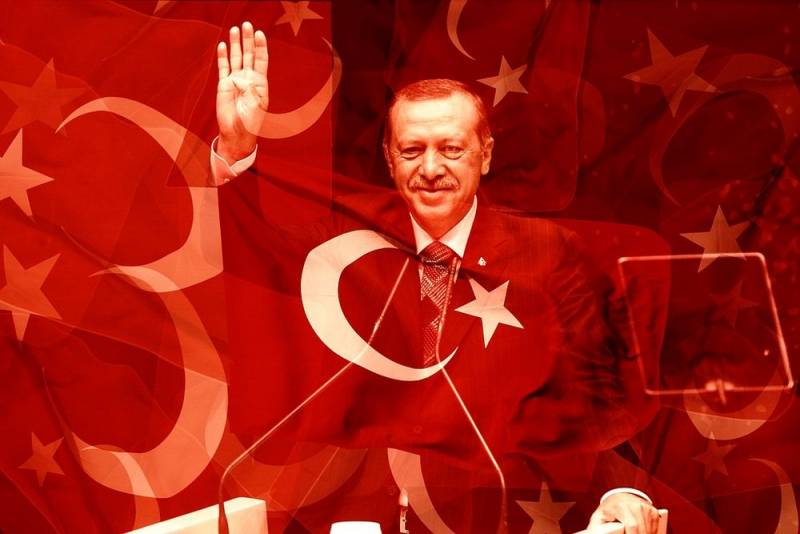 Independent external and internal
policy
Ankara haunts many in the West. Therefore, it is not surprising that Turkish President Recep Tayyip Erdogan announced a "treacherous conspiracy" against his country, promising not to allow foreigners to bring down
the economy
country.
This statement was made by the Turkish leader on May 11, 2020 after the Banking Regulation and Supervision Agency (BDDK) of Turkey lifted the ban on three large Western banks suspected of fraud with the Turkish lira. Regulator approved by BNP Paribas SA (France), Citigroup Inc. (USA) and UBS Group AG (Switzerland) to continue operations with the national currency of Turkey in the country's market.
Erdogan is confident that foreigners want to destroy the Turkish economy and plunge it into "poor condition."
We know about the insidious goals behind the traps that are set against our economy and its governance
Erdogan said in a televised address after a meeting of the Turkish government.
Before this, on May 7, 2020, the BDDK forbade these banks to conduct operations with the Turkish lira. The regulator explained his decision by the sharp depreciation of the national currency and the failure of these banks to fulfill their obligations to Turkish banks on time. Now for 1 US dollar they give 7 Turkish lira.
At the same time, the American agency Bloomberg believes that Turkey is increasingly opposing foreign investors to "bet against the lira," limiting access to liquidity after the currency crisis in 2018.
We remind you that in 2018, the Turkish lira sank sharply against the US dollar. In August 2018, they paid 1 Turkish liras for $ 6,46. Although back in April of that year, $ 1 was worth 4 Turkish liras.