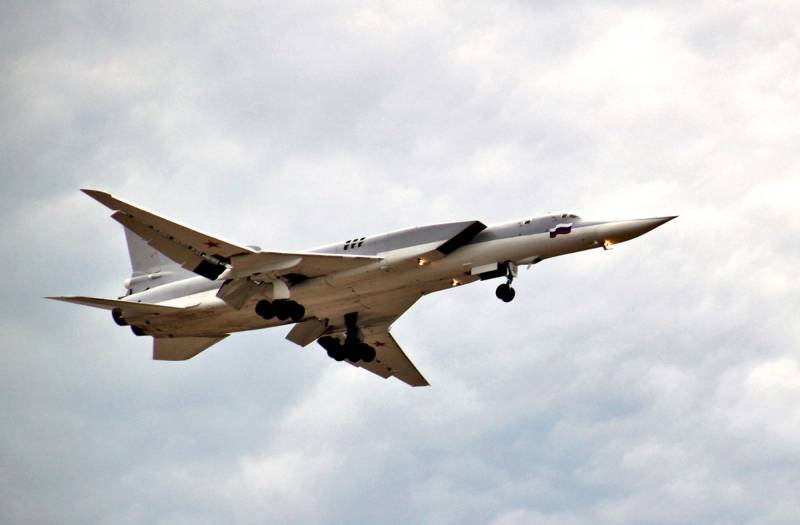 On the eve of the test were the latest aviation hypersonic missiles, which in the future could be included in the armament of the upgraded version of the Tu-22M3M missile carrier. The projectile was launched from the Tu-22M3 bomber. This is reported by the agency.
TASS
with reference to a source in the DIC.
Recall that the prototype Tu-22M3M rocket carrier passed its first flight tests in 2018. Earlier, the former commander of the Russian Air Force Viktor Bondarev said that a combat aircraft, in addition to cruise missiles X-32, will be able to carry hypersonic products. Information on the expanded combat potential of the modernized bomber was also confirmed by PJSC Tupolev.
In a statement, the news agency's interlocutor emphasized that the latest rocket tested the day before did not belong to the X-32 line. According to him, work on the creation of this ammunition has been ongoing for several years. At the same time, he did not name any characteristics of the new weapon.
It is worth noting that at the moment in Russia two types of aircraft hypersonic missiles have been developed: the "Dagger", capable of accelerating to 10 sound speeds and included in the MiG-31K weapons nomenclature, as well as ammunition for the 5th generation Su-57 fighter, about the name and whose characteristics nothing is known.
As for the confirmation of information from a source from the military-industrial complex and the tests that took place on the eve, the Tupolev press service declined to comment.