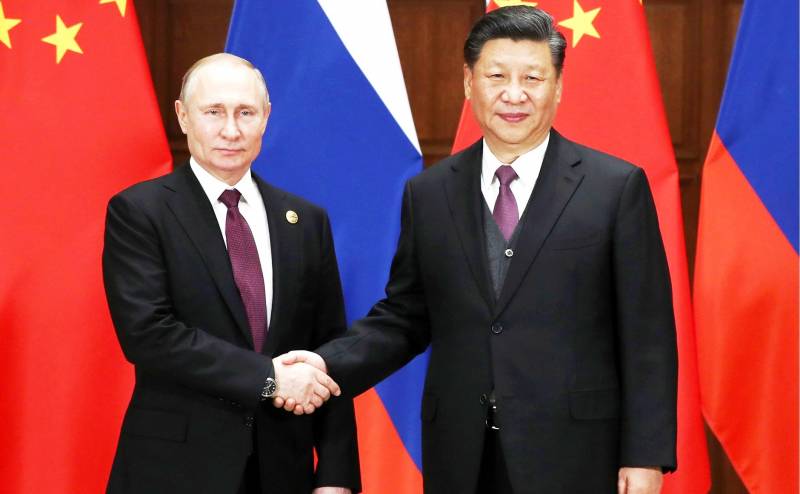 About whether China should fear a reset in relations between Russia and the United States, writes Ka-Ho Wong for the popular online publication The Diplomat.
After the collapse of the Soviet Union, the Russian Federation and the United States several times tried unsuccessfully to establish relations. The Clinton administration's interaction with the new democratic Russia was interrupted by eastward expansion of NATO and military intervention in Kosovo. Further, although Russian President Vladimir Putin offered his help in the American war on terrorism, the invasion of Iraq, the "color revolutions" in the post-Soviet space and the conflict in Georgia again aggravated bilateral relations. The "reset" of the Barack Obama administration with Russia did not last long either.
These repeated failures, according to the author, illustrate the systematic confrontation between the two countries. Russia perceives itself as an equal partner with the West, and not as a loser in the Cold War, with which the United States categorically disagrees.
The prospect of a new "reset" remains bleak. And Moscow's interaction with Washington has a limited goal - extending the new START treaty, which is in the mutual interest.
In connection with the impending prospects of a new bipolar world, Russia is likely to unite with China against the United States, the expert suggests. It should not be expected that the Kremlin will radically change its external
policies
with respect to America, because their deep-rooted contradictions cannot be resolved.
Washington also has little to offer Russia to return it. Relations will remain tense, if not frozen at all.
Russia also needs China for its economic and technological development, says Ka-Ho Wong. The two powers complement each other, and the volume of trade between them grew in the first quarter of this year by 3,4 percent. Celestial remains a source of non-Western for the northern neighbor
of technologies
.
But the most important thing is noted in the article that the partnership between the Russian Federation and the PRC is due precisely to systemic factors, their general resistance to American hegemony. Both China and Russia are opposed to a Western-oriented world order.
However, there is another scenario in which the Kremlin acts as a balancer to prevent any global hegemony. But it is very difficult to implement.
If Putin wants to restore Russia's place as an independent global power, Moscow should step up its efforts to develop relations with other regional players, including the EU, Japan and India.
- the author concludes.