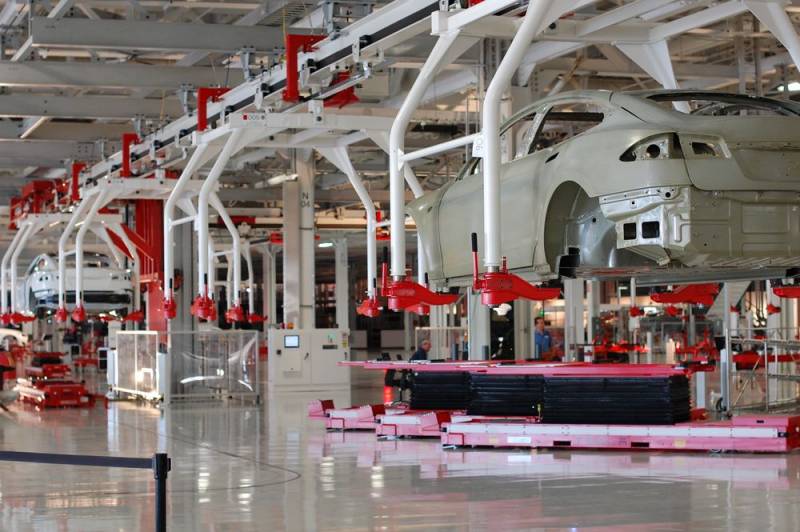 Kiev invited Washington, after the completion of the COVID-19 pandemic, to transfer industrial enterprises from the USA to Ukraine. According to 112 Ukraine, such an initiative was voiced by Ukrainian Foreign Minister Dmitry Kuleba during a telephone conversation with US State Department head Mike Pompeo.
Kuleba assured Pompeo that Kiev is "determined" and ready to create the most favorable conditions for American businessmen who are considering the possibility of transferring production from other regions of the planet to optimize their activities. At the same time, it is not specified whether Kiev is also determined to create favorable conditions for Ukrainian businessmen.
We are determined to further develop the strategic partnership between Ukraine and the USA. Not for the sake of diplomatic formalities, but to strengthen the true friendship of the Ukrainian and American peoples
- emphasized Kuleba.
Kuleba suggested that Pompeo put promising cooperation projects as the basis for the next meeting of the Ukrainian-American Strategic Partnership Commission and hold it back in 2020.
And also, the heads of the foreign affairs agencies paid attention to the reform process in Ukraine, as well as to projects and programs that are supported by the US government in the "independent". Kuleba confirmed that the Verkhovna Rada of Ukraine is also determined to adopt a "banking law" (banning the return of Privatbank to oligarch Igor Kolomoisky), which is necessary to receive the long-awaited financial support from the IMF.
After that, Kuleba thanked the United States for helping Ukraine in countering the spread of a dangerous infection and social
economic
the consequences of the pandemic. In turn, Pompeo assured his colleague of the United States' unwavering support for Ukraine's sovereignty and territorial integrity.