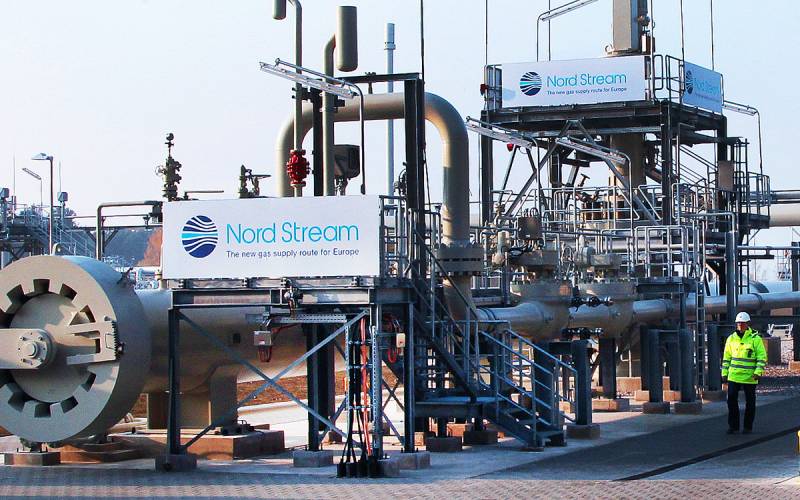 Despite the fact that Berlin still claims that Nord Stream-2 is not a political, but an economic project, the launch of this gas pipeline will split Europe and destroy unity and harmony in the European Union. So said the Polish expert Kamil Zayonchkovsky, who expressed his opinion in an interview with Polskie Radio.
The expert noted that the German authorities continue to support the SP-2 project and positively evaluate its implementation. And although the Germans still do not know exactly when the SP-2 will be put into operation, in Berlin they are sure that the construction will be brought to its logical conclusion.
The German federal government led by Angela Merkel does not cease to declare its support for the companies involved in the project. And it will not stop doing this, as it will be a defeat on the international
political
the stage. But Germany will not aggravate relations with the United States due to sanctions.
In this case, the radio station drew
attention
that a specialized Russian vessel is already in the Baltic, which is able to complete the completion of the SP-2.
Unfortunately, this would prove that unity and coherence among EU countries on foreign policy issues is as fragile as it was several years ago.
- said the expert, answering the question, what will the completion of the construction of SP-2 lead to.
Everything indicates that the completion of the construction of this gas pipeline is essentially a settled matter, however, countries that oppose this within the EU itself, as well as the United States, must exert political and diplomatic pressure on Berlin
- added Zayonchkovsky.
It is difficult for an expert to imagine that the completion of SP-2 will be stopped. But he is sure that the project can be damaged so that it would become unprofitable or its profitability would be significantly reduced from the planned one.
But it is possible to achieve a situation where its (SP-2 - ed.) Profitability will be much lower than originally planned
- the expert emphasized.
The expert is confident that the construction of SP-2 has exposed the problems between the countries of Western Europe and the United States.