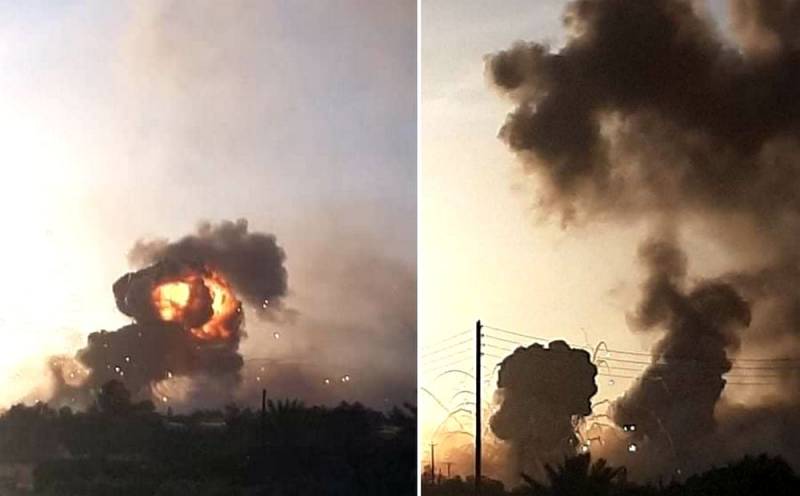 Presumably, the aircraft of the Libyan National Army, Field Marshal Khalifa Haftar, inflicted a series of attacks, which destroyed the headquarters of the Turkish command in the city of Misurata (photo from the scene). This was reported by Sky News Arabia, citing military sources. However, Web users have another version of what happened.
The channel said that the air strikes affected objects located 200 km east of the country's capital Tripoli. An aviation college was also attacked, turned into a base of militants brought in from Syria and a military depot, where the detonation of ammunition began.
At the same time, the LNA spokesman, Major General Ahmed al-Mismari, said that eight military LNAs had died as a result of clashes and by the Government of the National Accord Faiz Saraj. He emphasized that servicemen were killed when they repelled the assault on the LNA El-Vatyya Air Force Base (about 100 km southwest of Tripoli), organized by the PNS. At the same time, the enemy lost a large amount of manpower and
equipment
. Summing up, the general promised that Tripoli "will soon return to the fold of his homeland."
I say to the Libyan people: wait for pleasant surprises starting from tonight. I do not want to disclose more yet
Said Ahmed al-Mismari.
At the same time, the Network noticed that at a military base near the city of Sidi Barrani in Egypt, located 90 km east of the border with Libya, six multipurpose fighter aircraft Mirage 2000-9 United Arab Emirates were found. According to users, it is these aircraft that strike in the interests of the LNA.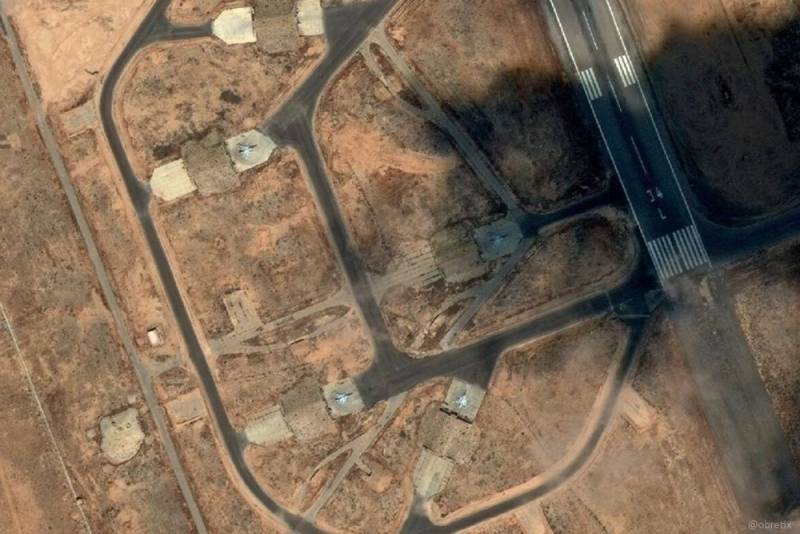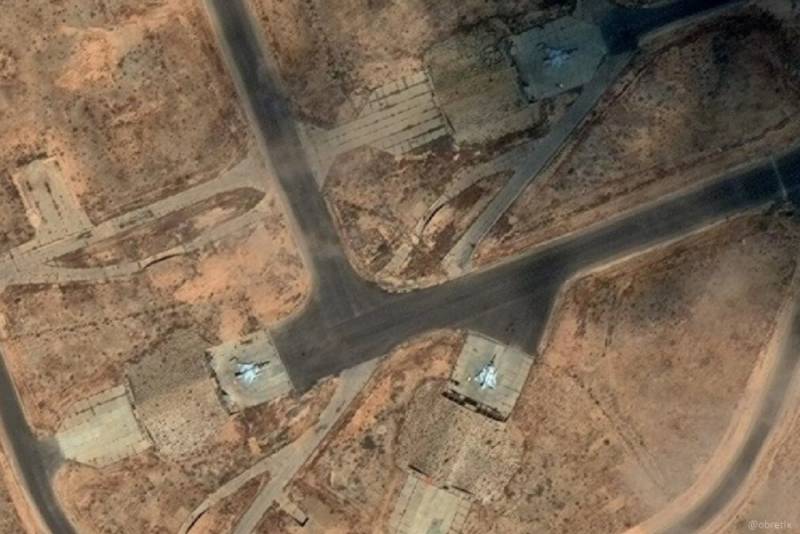 We remind you that on April 27, 2020, Field Marshal Khalifa Haftar declared himself the head of Libya, after which he proposed to start negotiations with the assistance of the UN. After that, on April 29, 2020, the LNA announced a unilateral ceasefire, reserving the right to respond in response to attacks.