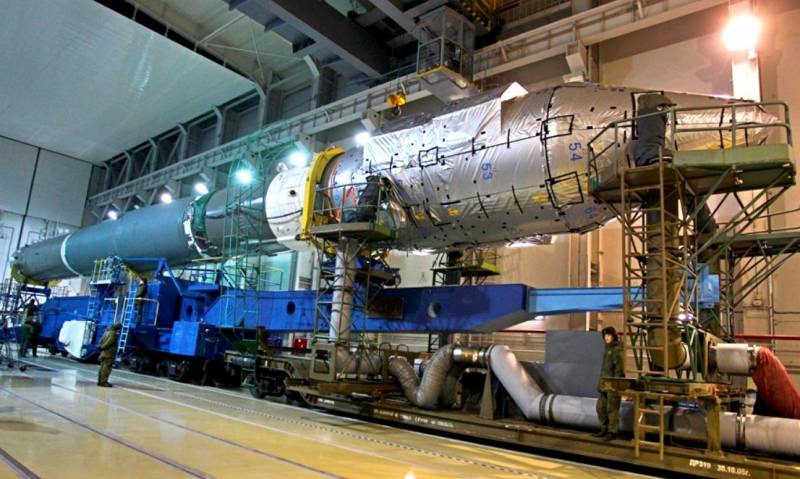 RCC "Progress" is ready to start developing a conceptual design of a promising methane rocket with a returnable first stage. About this agency
TASS
the day before, the head of the enterprise Dmitry Baranov said.
According to the functionary, the development of the concept of a carrier on a methane engine with a reusable stage has been ongoing since 2015. Today, the RCC "Progress" has sufficient experience to begin to develop a full-fledged preliminary design of a promising missile.
It is worth noting that the Rocket and Space Center already knows how to solve the issue of mass excellence of the future launch vehicle. According to Baranov, it will be possible to achieve the necessary indicators due to the optimal distribution of power elements in the design of the return stage.
Last year, Roscosmos announced that the first flight of the latest rocket could take place by 2025. At the same time, the starting mass of the middle-class methane carrier will be less than that of Soyuz-2, and the weight of the payload displayed on the IEO, on the contrary, will increase by 10 tons.
In addition, as part of the interview, Dmitry Baranov spoke about the prospects of the future Soyuz-5 rocket. According to him, the production of prototypes is now underway, as well as the development of design documentation and preparation for production.
Regarding the use of this middle-class missile for the derivation of the "lightweight" version of the Eagle ship, the general director of the Progress RCC said that this decision would be made by the customer, Roscosmos Corporation.
At the same time, the functionary emphasized that the creation of return stages for Soyuz-5 has not yet been discussed.