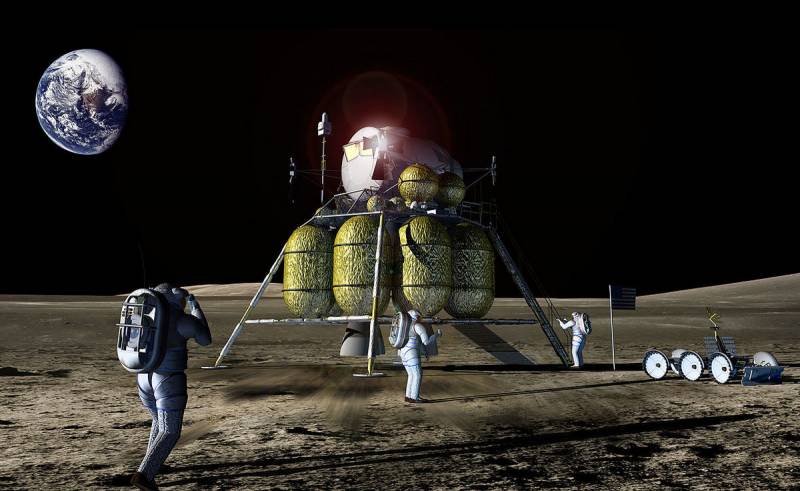 In Washington, they set about preparing an international treaty on the extraction of resources on our natural satellite. The US administration even plans to include a number of partner states in the agreement. At the same time, Russia is not included in this list, Reuters reports, citing sources involved in the preparation of the document.
At the moment, it is known that the contract should be called Artemis Accords. One of the main points of the agreement is the creation of so-called "security zones" around the perimeter of the lunar bases of the United States and partner countries. This will prevent damage from potential interference by competing states.
At the same time, Washington emphasizes that this is not a matter of territorial claims, but of ensuring security for all participants in lunar expeditions. So, if a country has announced the establishment of a "security zone" around a certain region, then representatives of another state must knowingly warn it of its approach and conduct joint consultations.
Also, the agreement must spell out rules confirming ownership of the extracted lunar resources at the level of international law.
It is worth noting that the United States has not yet submitted the project to its allies, but in the near future Washington plans to begin formal negotiations with Canada, Japan, the UAE and the EU states. Russia is currently not included in the list of partners. Partly due to the position of the Pentagon, concerned about the "dangerous" maneuvers of Russian satellites.