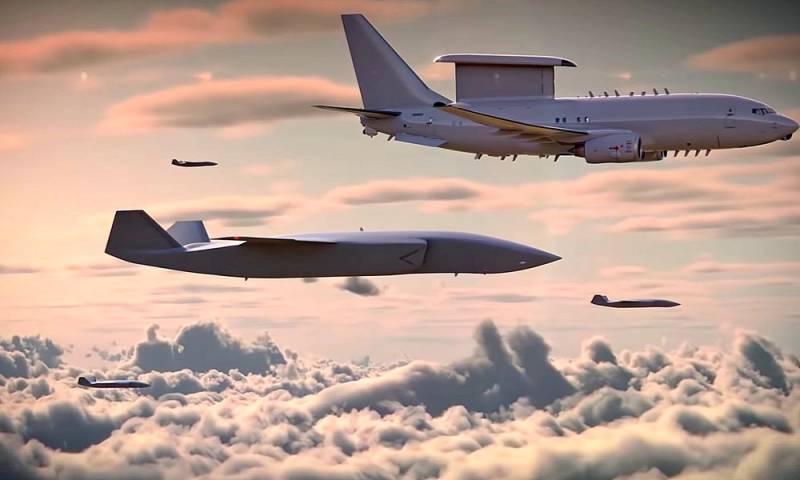 The company Boeing Australia (a division of the American aircraft giant) held a presentation of a prototype reactive combat UAV equipped with artificial intelligence. A promising device was developed for the Australian Air Force as part of the Loyal Wingman project, CNN reports.
At the moment, it is known that the latest drone will be able to participate in reconnaissance and surveillance missions, conduct electronic warfare and accompany manned military aircraft. The main difference between the brainchild of Boeing Australia and other UAVs is the control system.
So, if ordinary drones receive commands from the ground, then Loyal Wingman will act in coordination with the crew of the escorted military aircraft. At the same time, thanks to artificial intelligence, the device is capable of independent flight, being at a safe distance from other aircraft.
The Loyal Wingman project involves the creation of three prototype unmanned followers. The size of the device presented on the eve is 11,5 meters in length. He is currently undergoing ground tests. According to the developers, their first flight with an AI drone should be completed by the end of this year.