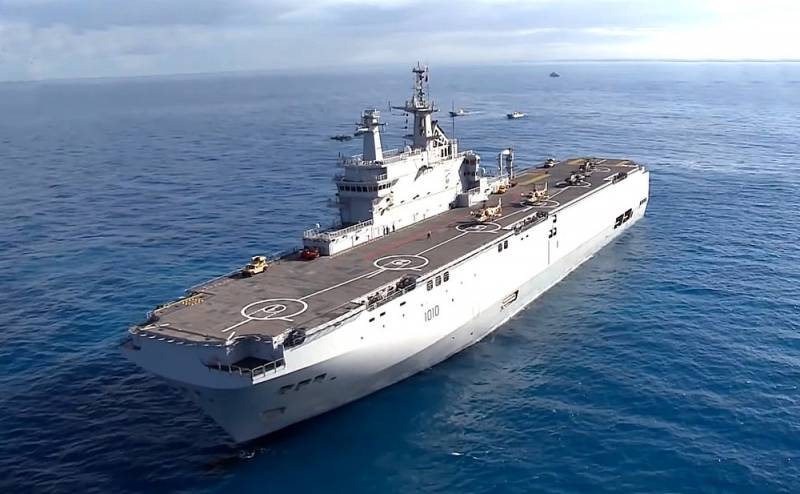 Nicolas Sarkozy once planned to sell the Mistral class universal landing ships to Russia, but for political reasons the deal did not take place. The new buyer of UDC was Egypt. The country is concerned about the activity of terrorist organizations operating on the Sinai Peninsula and in Libya, and sees the Mistral as an important step towards ensuring its security.
On December 11 last year, the Egyptian Navy conducted naval exercises using the Mistral landing ship. For the first time, the Egyptian naval forces used modern attack helicopters, including the Russian Ka-52K and the American Apache AH-64D / E, taking off from the Gamal Abdel Nasser ship, the SLDinfo portal notes.
The exercises revealed the special importance of using such multi-functional ships. In this regard, the Egyptians see the need for the use of naval-type combat helicopters that best meet the tasks of military operations at sea.
Therefore, the Egyptian authorities decided to purchase more Russian naval attack helicopters Ka-52K. American "Apaches" are considered as an intermediate option until the Egyptians get a sufficient amount of Russian
equipment
.
After some time, both Mistral ships will be fully equipped with Ka-52K attack helicopters.