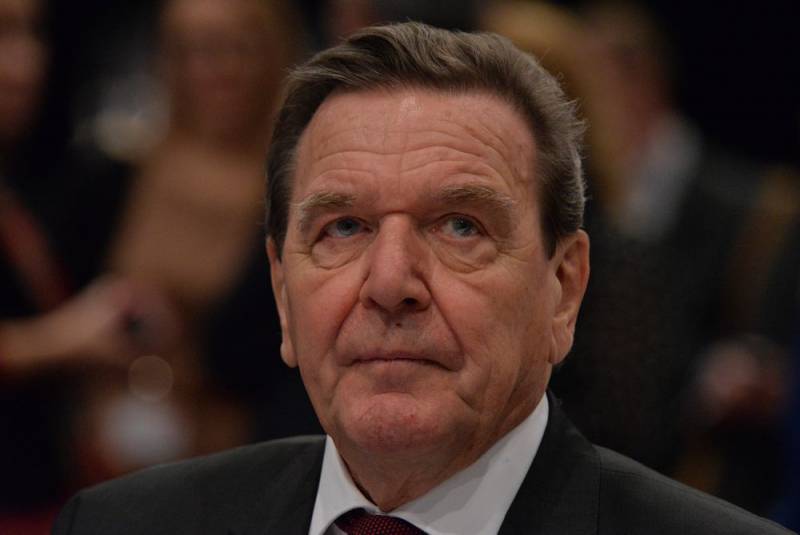 Former German Chancellor Gerhard Schroeder is confident that Russia will never return Crimea back to Ukraine. He made such a statement during an interview with the German daily newspaper Der Tagesspiegel.
Not a single Russian president will give Crimea back to Ukraine
- stated Schroeder.
The words of the German statesman provoked indignation and aggravation of "patriotism" among Andriy Melnyk, the ambassador of Ukraine to Germany, who called them "shameless".
Schroeder's shameless statements about sanctions and the Crimea are just a cry of despair from the Kremlin's top lobbyist, who is losing ground. Even this last heavy artillery will not help. Ukraine appreciates Berlin's reinforced concrete position on maintaining sanctions and non-recognition of annexation
- wrote Melnik in his Twitter account.
After that, Melnik, exclusively in the style of modern Ukrainian diplomacy, suggested to Schroeder to bet that Crimea would certainly return to Ukraine.
I would like to announce this 76-year-old
policies
and to the Kremlin's top lobbyist a peculiar bet: even during his lifetime, Crimea will certainly return to the bosom of mother Ukraine. It is as obvious as the fact that the sun rises in the East and sets in the West
- said Melnik, in an interview with Ukrainian national news agency Ukrinform.
It should be noted that in connection with the statement of Schroeder and the statement of Melnik, we can expect that in the near future a lot of "Crimean women - daughters of officers" will appear on social networks. They will be "genuinely alarmed" by Schroeder's high salary at Rosneft, where he works "only" as chairman of the Board of Directors. But nothing will change from this.