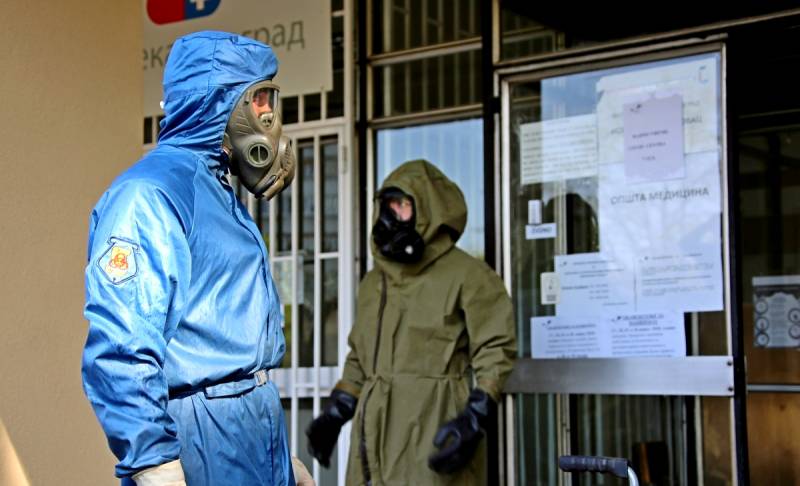 Every day, Russia sets the record for the number of new patients with COVID-19. In no other country does the number of newly detected cases of infection grow as fast as there (the largest daily increase, however, in the US - approx. "Reporter"). And "the climax is yet to come," says German daily newspaper Der Tagesspiegel.
As of the morning of May 3, 2020, 134687 cases of COVID-19 were registered in Russia, of which 68606 in Moscow. 1280 people died, 729 of them in Moscow. 16639 people recovered, 7029 of them in Moscow. By the number of cases detected, Russia is in 7th place in the world.
Seven weeks can make a big difference in a pandemic, for better or worse. In mid-March, Russian President Vladimir Putin announced that the spread of the new coronavirus is "under control". In early May, the number of people in Russia infected with Sars-CoV-2 reached a new maximum.
When COVID-19 just started spreading from China to the West, Russia had a very low infection rate. But now the epidemic has spread to Russia, for several weeks now authorities have been reporting new anti-records. Moreover, they take measures aimed at preventing the further spread of infection.
According to President Putin, the peak of infection rates in the country has not yet been reached, "the situation is complicated." Also, the Prime Minister of Russia Mikhail Mishustin and the head of the Ministry of Construction Vladimir Yakushev fell ill.
The Russian metropolitan areas of Moscow and St. Petersburg were especially hard hit. In regions where health care is significantly worse, coronavirus continues to spread.
In 5 million St. Petersburg, refrigerated containers for storing corpses were installed near hospitals. They are not yet used, they are being held in case of a sharp increase in mortality.
Despite the large number of infected people, the country has a relatively low number of deaths. Doctors justify this with a mild course of the disease, the newspaper writes.