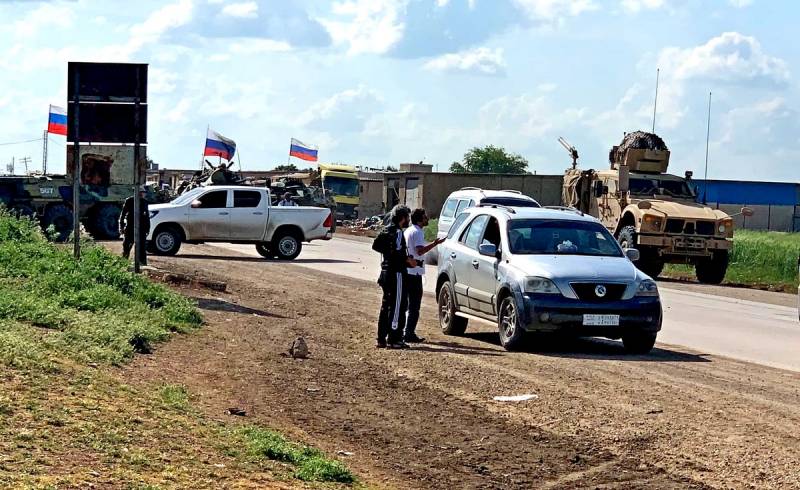 In the north-east of Syria, the Russian military did not allow an American convoy to enter the city of El-Kamyshly in the province of Hasek.
According to a local journalist, the Russian military police, having blocked the road for a convoy of US military personnel, have already moved to a nearby airport. At the same time, the Americans remained at the entrance and did not begin to head into the city.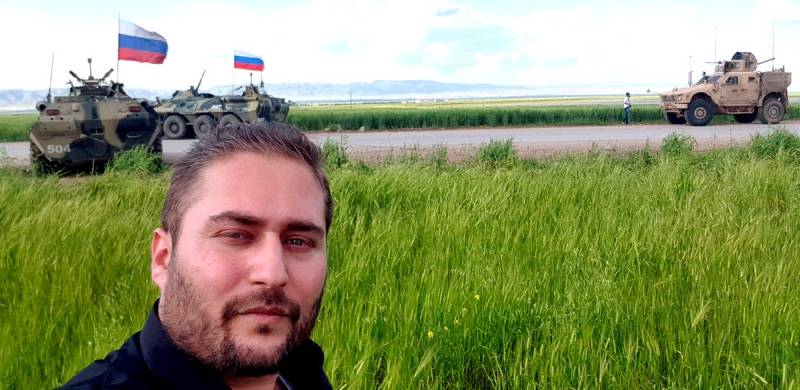 It should be noted that in the territory of the mentioned airport relatively recently
deployed
Russian air base. It has become a powerful stronghold in the region.
We remind you that previously appeared on the web
assumptions
that the Russian military adopted the tactics of the Americans in Syria and began to answer them with "reciprocity", that is, not to let their convoy go. Moreover, it was a question of territories adjacent to the city of El Kamyshly, which had previously been the patrimony of the Americans.
It must be added that the US armed forces operate in Syria without the permission of official Damascus. They control the "democratized" oil fields, sharing the money earned in this "civilized" way with the "government" of the self-proclaimed West Kurdistan.
In turn, now in the Syrian provinces of Hasek, Rakka and Aleppo there are 18 Russian military bases and roadblocks, which are located about 700 military.