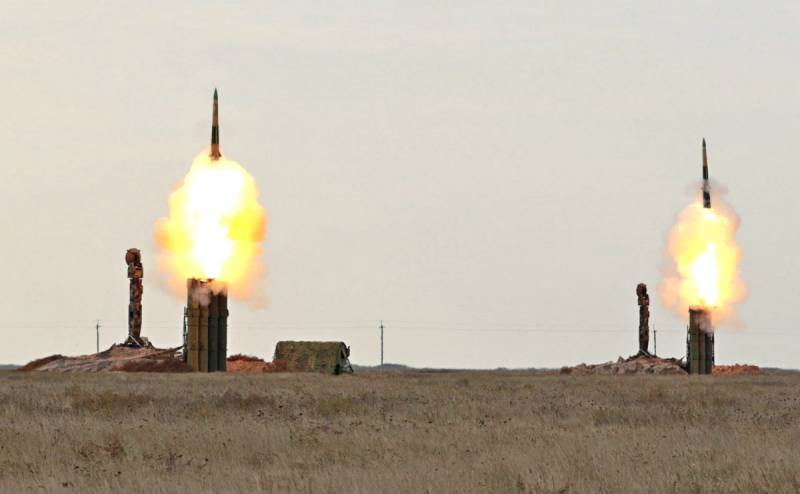 For the first time, Russian air defense forces demonstrated the capabilities of their S-400 Triumph anti-aircraft missile systems for intercepting hypersonic targets. It is reported by the American edition of Military Watch.
It is assumed that the interception of a ballistic missile warhead simulator was carried out using a 40H6E long-range anti-aircraft guided missile. Today it is the only Russian missile capable of hitting targets moving at a speed of 14 Machs. Moreover, this SAM is also compatible with S-300V4 systems.
40N6E can engage aerodynamic, ballistic and hypersonic targets. The minimum target destruction height is 10 meters with a minimum range of 5 km. The minimum range for the destruction of medium-range ballistic missile warheads is 15 km, and the maximum range for the destruction of aerodynamic targets is up to 400 km.
It is expected that this missile and even more long-range ammunition with a range of up to 600 km will be used by the S-500 "Prometheus" air defense system, which should be put into service by the end of 2020. Production of the S-500 began in 2018 and now they are at the final stage of testing.
Unlike the S-400, the new S-500 is better suited for the destruction of strategic intercontinental missile warheads, as well as promising hypersonic targets. It is assumed that over the next few years 40H6E can be integrated into existing S-400 air defense systems to further improve their combat capabilities.