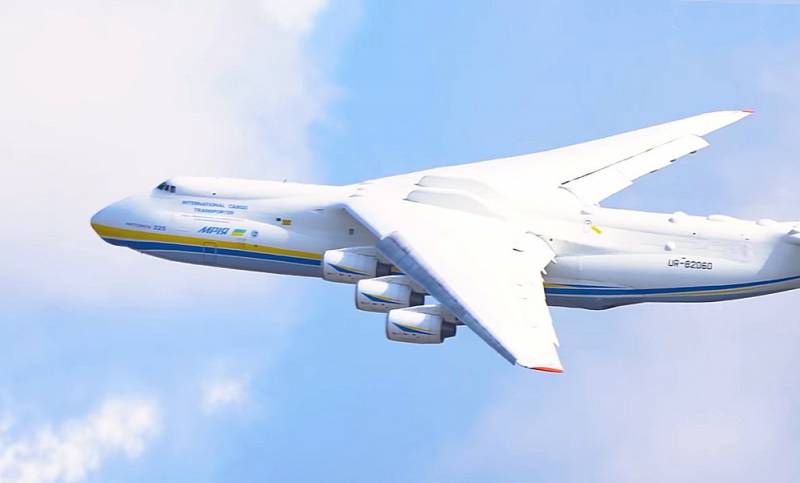 The Polish multidisciplinary company KGHM Polska Miedź SA has agreed with the Ukrainian carrier Antonov Airlines to lease the world's largest An-225 Mriya aircraft to deliver medical supplies from China to Poland. The cost of renting a one-of-a-kind transport aircraft caused a scandal in the Polish political society, the newspaper Rzeczpospolita writes.
On the arrival on April 14, 2020, the An-225 to Warsaw earlier
reported
"The reporter". On board were about 90 tons of medical supplies to deal with the COVID-19 epidemic. KGHM Corporation, which has 20 years of experience working with China, has purchased scarce masks, suits and other protective gear in the country, commissioned by the Prime Minister's Office.
The reaction of the Polish opposition to this step was negative. Opposition deputies of the Sejm said that the lease of the An-225 cost 12 million zlotys ($ 2,875 million). They consider such expenses to be excessive, especially when a large number of passenger planes are idle at Polish airfields that could be used to deliver medical equipment.
Boeing 777 takes 112 tons of cargo on board. This means that the 96 tons that were delivered on April 14 could be transported by another plane and for significantly less money.
- wrote the deputy Adam Szłapka in a written request to the NIK (the regulatory authority in Poland), asking him to check for inefficient spending of state money.
Adds fuel to the fire
previously published
information that Chinese medical assistance arriving on a Ukrainian plane has fake quality certificates.
In turn, KGHM claims to have paid only $ 1,6 million (about 6,5 million zlotys) for delivery. The discount was granted after the Polish side promised the Ukrainians to charter a plane for eight flights from China at once.