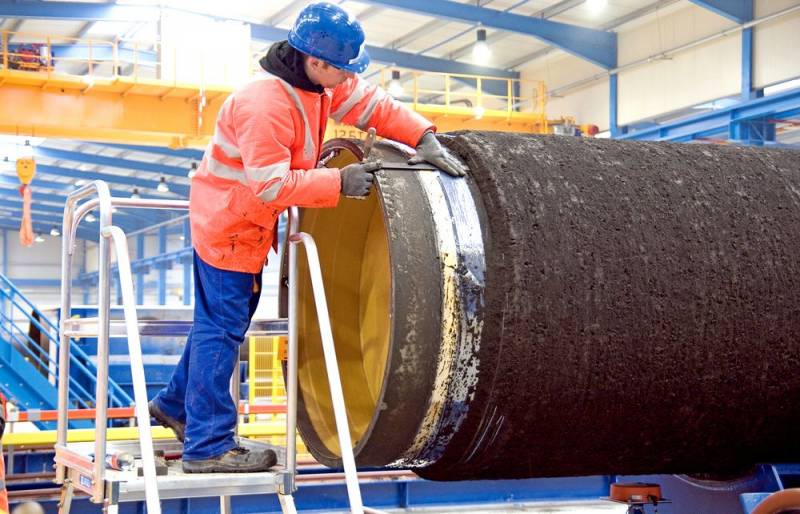 If the Polish PGNiG does not receive money from PJSC Gazprom due to it by decision of the Stockholm arbitration, then Warsaw does not exclude the seizure of assets of the Nord Stream-2 gas pipeline. This was stated in an interview with Wprost by the Deputy Minister of State Assets of Poland Janusz Kowalski.
The Polish official is sure that Warsaw must do exactly the same as the Ukrainian company Naftogaz Ukrainy, which the Stockholm arbitration court awarded $ 3 billion. Moreover, PGNiG has all the "legal tools" to recover 6 billion zlotys from Gazprom ( about $ 1,5 billion), which are supposedly due to Poland under the Yamal contract. Therefore, Poland must abandon any concessions to Russia and slow down the completion of the Nord Stream-2 gas pipeline.
Firstly, if Russia still does not comply with the law, it is necessary to seize the shares of the Nord Stream and Nord Stream-2 companies. It can also lead to a delay in the implementation of the Nord Stream-2 project. Secondly, it is absolutely necessary to exclude any concessions in relation to Gazprom regarding the recovery of those 6 billion zlotys that are due to us
- said Kowalski.
Before that, Kovalsky said that "Gazprom does not adhere to the provisions of the Yamal Treaty and does not comply with the arbitration court verdict in Stockholm, which established a new formula for pricing the purchased gas" (we are talking about deliveries made from January 1, 2014). The Poles continue to receive bills from their Russian partners that are calculated using the old pricing formula. Therefore, they hastened to tell the world that PJSC Gazprom enjoyed a "dominant market position."
It should be noted that the Poles can really realize their threats, given the "flexibility" of Western justice, obediently following instructions from the United States. I recall the recent situation with the decision of the Stockholm arbitration in favor of Ukraine. Gazprom was forced to agree to pay Kiev nearly $ 3 billion. Otherwise, the Russian company would have been waiting for the arrest and subsequent seizure of European assets in favor of repayment of the Ukrainian lawsuit.
The claims of the Polish PGNiG once again prove that the struggle for the European energy market is just beginning. And with what losses (and maybe acquisitions) Russia will come out of it, it is not yet clear.