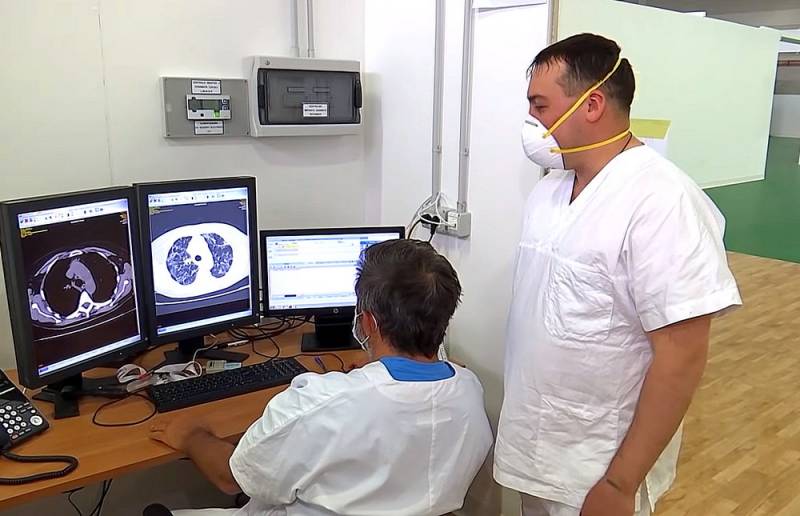 The Russian healthcare system in Russia is going through hard times. The coronavirus pandemic eloquently shows all the flaws in the country's health, writes the German publication Der Spiegel.
The main blow COVID-19 was expectedly taken by Moscow. In hospitals of the capital, where the infected are located, there is a catastrophic shortage of personnel. Russian Prime Minister Mikhail Mishustin, at the request of the mayor of the city, Sergei Sobyanin, plans to send fourth and fifth year medical students to Moscow medical institutions to help doctors. According to Sobyanin, it is in hospitals that students should see what real medicine is.
Meanwhile, the health care reform in Russia, launched back in 2012, seems to be giving disappointing results. Billions of rubles have been allocated for the modernization of the system, but is it that money has been successfully spent? Lack of equipment, hospital beds and specialists is evident. It seems that one of the last reserves of Vladimir Putin in the fight against the new virus is becoming medical students.
Here's what Mary Choban, a 23-year-old student of one of St. Petersburg's medical schools, says about working in a hospital:
We work for 12 hours, there's no time to even sit down. I cry from tiredness. Safety glasses crash into the face. For a shift, on average, we write out three, which becomes the victory of the whole team with more than 60 patients in the department.
Fourth-year student N.I. Pirogova worked the first two weeks every day for 12 hours.
I get very tired, while still continuing to study. When I started working, there were very few staff, just one nurse for 20 patients
- said the girl.
At the same time, students claim that they are volunteers. Protective masks and suits are quite enough, but at the same time the danger of contracting a coronavirus remains.