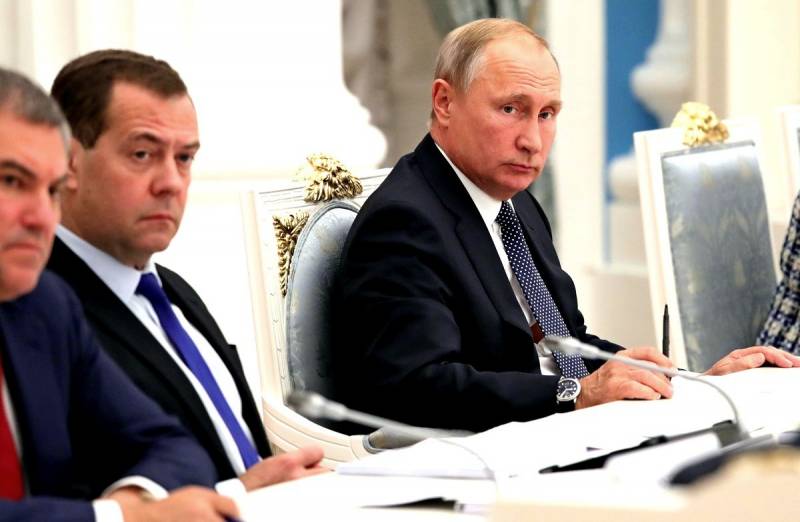 Minsk's independence from Moscow is very worrying for the United States. The Belarusian version of the Radio Liberty edition, funded, as you know, by the US Congress,
exposed
another "cunning Putin plan" aimed at creating the "fifth column of the Kremlin" in the Republic.
What gives grounds for "fighters for democratic values ​​and institutions" to draw such far-reaching conclusions?
As you know, President Putin signed a law that greatly simplifies obtaining citizenship of the Russian Federation to persons who previously had a USSR passport. Now, to obtain Russian citizenship, you do not need to give up your (for example, Ukrainian or Belarusian), live in our country for three years and have a proven source of income. Indeed, now getting a red passport with a double-headed eagle has become easier than before.
Why this is done right now is easy to understand. Our country is still experiencing problems with depopulation: mortality exceeds birth rates, despite active measures of state support for the latter. The population continues to decline by several hundred thousand people a year. UN official forecasts on this score are very pessimistic. Depopulation affects the shortage of workers. As the Belarusian version of Radio Liberty points out, among Russian men of working age, mortality is ten times higher than in Europe, and for women four times. Emigration and brain drain exacerbate this negative trend. The authorities make up for the shortage of labor at the expense of migrants from neighboring countries.
The publication indignantly notes that Russia intends to tackle demographic and
economic
problems at the expense of neighbors, primarily Ukraine and Belarus. According to him, Ukrainians and Belarusians, seduced by Russian salaries and "free" passports, will leave their homeland, and among them will be highly skilled workers. Why holding similar
policy
The USA or EU countries do not cause such a negative in Radio Liberty, it is unclear.
Everything would be fine, but the perspicacious journalists of the Belarusian edition saw an indispensable "cunning plan", according to which Putin intends to strengthen the Kremlin's control over the post-Soviet space. They cite South Ossetia as an example, whose residents received Russian passports, which gave rise to intervene in 2008 in response to Georgian aggression. A similar distribution of passports is now carried out in unrecognized DNI and LC. Further, Radio Liberty depicts how Minsk's independence could suffer from this.
According to official data for 2015, over 470 thousand Belarusians worked in Russia, in reality, much more. Having received passports with a double-headed eagle without any problems, they can lose their jobs due to the economic downturn and begin to return home by representatives of the "fifth column":
Imagine a situation between Belarus and Russia, a conflict begins, similar to the one that happened between the Russian Federation and Ukraine. This is not hard to imagine, especially now. And Moscow will decide to put pressure on Minsk, using its citizens. For example, it may threaten to create something like "DPR" and "LPR" in the Belarusian version. Which side will people with dual citizenship be on?
What a twist. There is no limit to the "geopolitical treachery" of Vladimir Putin. It is hoped that at least some conclusions from the practice of creating "unrecognized republics" are drawn, and in case of conflict the issue will be resolved immediately and directly with Minsk. This is a joke, of course. Russians, Ukrainians and Belarusians need to be friends, to prevent international conflicts between our countries and to resolve all problems through negotiations.
Much more curious are the "recipes" that Radio Liberty promotes in order to prevent "Russian expansion". Among them, the formation of "Belarusian patriotism" and "national identity" are all the prerequisites that led to the Ukrainian Maidan. Finishes the publication with a sad conclusion:
The current regime is hardly capable of this.
This is Alexander Grigoryevich, who wants to be friends with the West and uphold "democratic institutions", note.