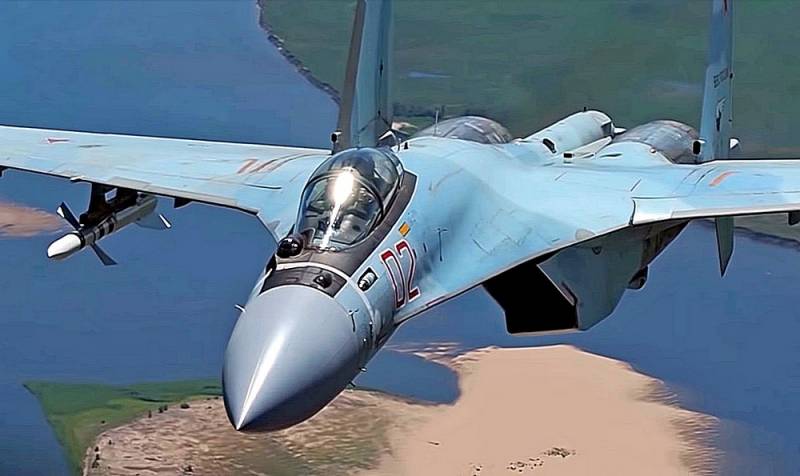 Last week, the US Navy reported a dangerous incident in the air when the Russian Su-35 Flanker-E approached the P-8A Poseidon anti-submarine ship at a dangerous distance of 25 feet (about 750 cm) above the Mediterranean Sea. A few days later, another Flanker carried out similar maneuvers with respect to the P-8, writes the American military portal Military.com.
Some senior US military officials said that the actions of Russian Air Force pilots are unprofessional and unsafe, and one of the goals of such behavior is to demonstrate the power of Russia to everyone. It is especially important to do this during the coronavirus pandemic to show that the country's authorities are not inactive.
The retired General Frank Gorenk, the former commander of the US Air Force in Europe, said that the actions of the Russian air forces as if inform the whole world, that Russia, as a military power, still plays a large role on the world stage. Due to falling oil prices and rampant new virus
economy
country is experiencing blow after blow. Such actions become a "demonstration of powerlessness." This is a fictitious demonstration that it is too early to dismiss Russia.
If earlier, during the Cold War, such incidents did not have any continuation, now, in the era of social networks, videos of such maneuvers can have a viral effect. The Su-35 is a good aircraft, and demonstrating its fighting qualities is a good way to show it to the whole world.
US Air Force General Terrence J. O'Shaughnessy, in turn, expressed the view that NATO rivals such as Russia would continue to try to find the weaknesses of the US military and its allies during the COVID-19 pandemic.