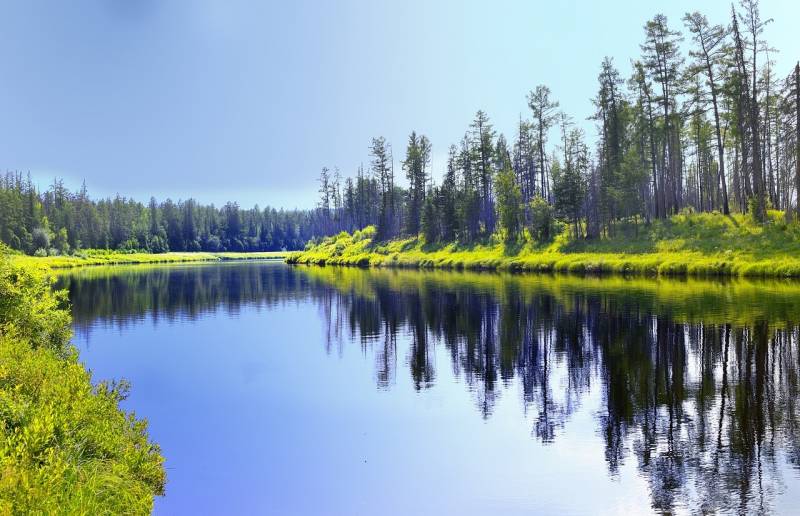 The holiday season begins, but the borders are closed due to the coronavirus pandemic. Where to go to "warm the bones" when Turkey and other tourist centers traditional for Russians became inaccessible?
The answer will be unexpected - to Siberia!
According to the Hydrometeorological Center, the temperature in Western Siberia over the next week will be 8-12 degrees above normal. For example, sunny Novosibirsk city guests will appreciate plus 20 degrees Celsius. Take shorts and sandals with you to Khakassia, where it will be from 25 to 31 degrees. In the Altai Territory, tourists will catch a temperature of 32 degrees, in Tuva - up to 29. Well, why not a resort?
But seriously, such anomalies can be a big health hazard. The representative of Roshydromet Roman Vilfand warns about this:
There is such a powerful removal of very hot air from Central Asia, from China. In general, these are dangerous temperatures.
There is a clear weather anomaly; neighbors in the Far East will have a temperature of 4 degrees below normal. Negative anomalies also appear in the European part of Russia. Cold Arctic air goes from the Barents Sea to the Caucasus. In some places it snows, the temperature drops to minus 3, and in places to minus 7 degrees. To put it mildly, the weather in the resort Crimea is not happy. The norm for April in Russia is 6,7 degrees Celsius, but instead of it we see 4,5 today with obvious abnormal records in Siberia.
So what is global warming or the beginning of a small ice age? It is equally customary to scare the population with either theory.
In fact, there is no absolutely unequivocal answer to this question. Objectively, we have to admit that the climate is changing quite quickly. For more than a century of meteorological observations, the past January was the warmest, February the second warmest month, the same can be said about the past March. The Russians will not forget the plus winter temperatures for a long time. The ice cover of the Arctic is 4,2% less than the norm, which indicates the global nature of the processes. The temperature on the planet is now above the average of 1,16 degrees Celsius.
Such rapid climate changes require an increase in the ability of meteorologists to monitor and forecast them. For example, according to Roman Villefand, because of the coronavirus pandemic, the number of flights of aircraft equipped with specialized equipment decreased, which reduced the quality of research. Close international cooperation is needed in this area, since climate is our common problem.