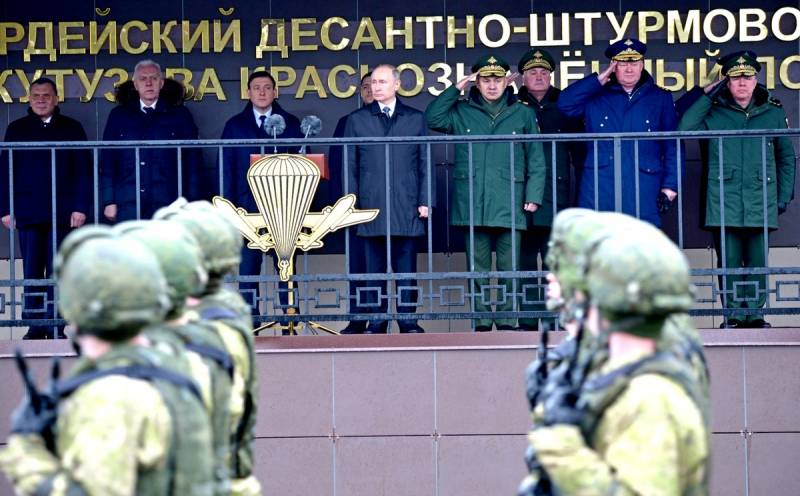 With low oil prices, Russia may well follow the Soviet Union, writes George Friedman on the MarketWatch business website. In the old days, Moscow's control of energy supplies worried Europe very much, but now that the global market is full of hydrocarbons, this threat is forever a thing of the past.
Now the Kremlin itself is in a quandary.
The Soviet Union fell for many reasons - inefficiency and corruption have been the pillars of the system for decades, but everything changed in the eighties. On the one hand, defense spending rose sharply as Moscow tried to keep up with the United States. On the other hand, energy prices fell, while Russians were heavily dependent on energy sales.
- reminds the author.
And he considers the Soviet Union and modern Russia "Potemkin villages", whose power has traditionally been exaggerated in the West. Behind the facade of well-being lies decline.
Russia's task is not to create a new generation of hypersonic missiles and not to invest in advanced
Technology
. Russia's task now is to avoid collapse
- notes Mr. Friedman.
He called Russia "the country of the third world."
Noting the patience of the Russian people, the expert recalls that when he still rebels, as in 1917 or 1991, things that seemed unshakable collapse.
Reader comments are given selectively:
This article is not the case. Russia has a free-floating ruble exchange rate that levels out oil shocks. The Russian Central Bank, the Ministry of Finance and Putin are one and the same. Russia is not going anywhere. The problem is that you are publishing an article by a political scientist. He is not an economist.
Russians are now autonomous in many areas
economics
including the production of most food products. Their agricultural achievements are very noticeable, and although they did not become the world's first producer of wheat, the Russian Federation is the largest exporter of grain. It is amazing how sanctions contribute to self-sufficiency.
Putin acts in the mindset of the 20th century [...], but his power has failed to diversify the economy and all innovations, and now Russia is unprepared for the future.
Can we find a way to destabilize the Russian government?
Let's see how the Russian plutocracy will react to this - in this sense, the Italian mafia can teach a couple of history lessons.