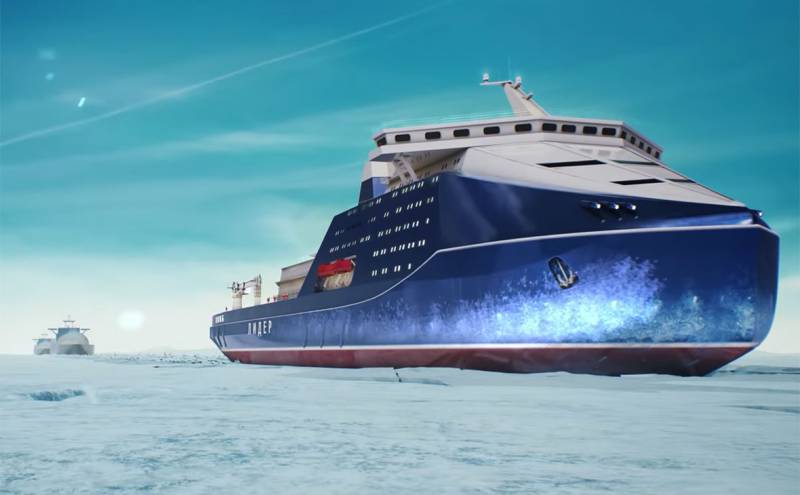 The German publication "Spiegel" drew attention to the start of construction of a unique icebreaker "Leader" of its kind. The vessel will be 209 meters long, 47,7 meters wide, and a displacement of 71 thousand tons. It is expected that the ship will sail in 2027.
Thanks to two nuclear reactors and a total capacity of 120 megawatts produced by them, the icebreaker will be able to break through ice up to four meters thick. According to German media, the cost of building an icebreaker will be 127,5 billion rubles (about 1,5 billion euros). The ship will be built at a shipyard in the Far Eastern region in the city of Big Stone, on the Pacific Ocean.
Russia plans to use the Northern Sea Route for year-round navigation in the Arctic, and the construction of a new icebreaker is a serious bid for the implementation of these projects. In addition to the Leader, the state company Rosatom will build two more icebreaking ships - they will be commissioned in 2030 and 2032, respectively.
Russian icebreakers are considered the most unique in the world. Currently, the largest nuclear-powered icebreaker is "50 Years of Victory", it was used in 2014 during the Sochi Olympics to deliver Olympic flame from Murmansk to the North Pole. This was the first visit to the pole during the polar winter.