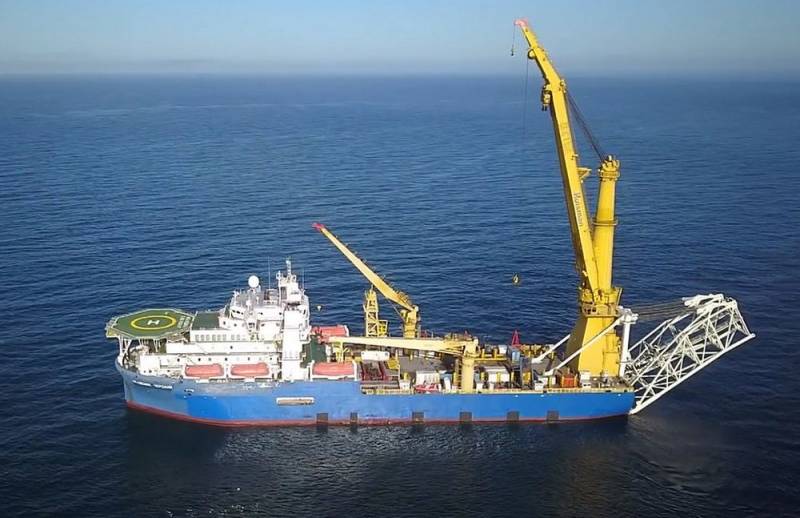 Recently, marine navigational resources that track the movements of the Akademik Chersky crane-mounted pipe-laying vessel
сообщили
that after landing in the Atlantic on the Canary Islands (Spain), it abruptly changed direction and headed for Port Said (Egypt). However, KMTUS passed the Strait of Gibraltar and is now moving northward along the coast of Portugal, continuing to move towards the Baltic Sea.
It should be noted that the transfer of the indicated KMTUS from the Sea of ​​Japan to the Baltic began on February 9, 2020. The ship left Nakhodka and headed for the port of Singapore, which it did not enter, but sailed to Sri Lanka in the Indian Ocean, where supplies were replenished and the Russian Navy escort ships were rotated.
Along the way, the vessel has repeatedly turned off the automatic identification system (AIS), which caused concern among the services, services, and portals that monitor its movement. However, there is practically no doubt that KMTUS
is sent
to Kaliningrad, which should be reached in the evening of May 2, 2020, for retrofitting with the necessary equipment in order to proceed with the completion of the Nord Stream-2 gas pipeline.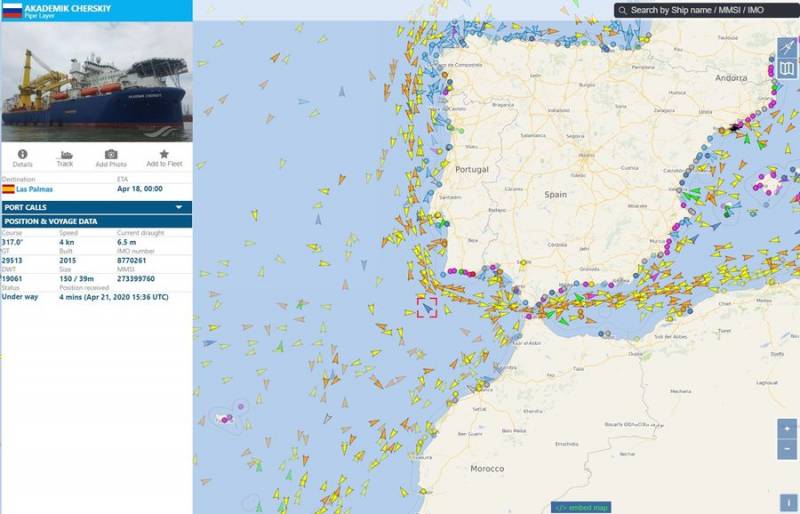 We remind you that in order to complete Nord Stream 2, it remains to lay a total of 140 km of pipes in both strands at the bottom of the Baltic. At the end of December 2019, after the announcement of American sanctions, the pipe-laying vessels of the Swiss company Allseas ceased operation. After that, KMTUS "Akademik Chersky", owned by Gazprom Fleet LLC - 100% of Gazprom's subsidiary, began to prepare for the transition across half the planet.