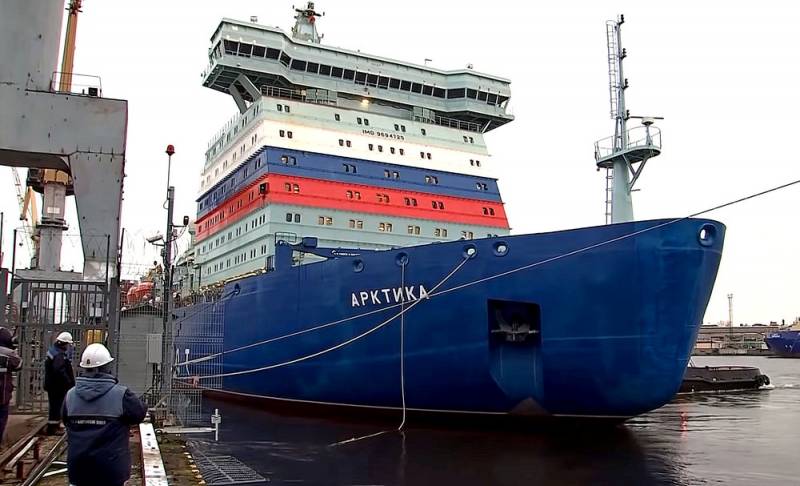 The new Putin's icebreaker has already broken, but modernizing the Russian Arctic fleet is a priority for the Kremlin. The task was set to increase transportation along the Northern Sea Route to 80 million tons by 2025, says journalist Valery Daniil from the Romanian portal OVZ.
Tests of electric motors of the new nuclear icebreaker "Arctic" in the Baltic were unsuccessful. For Russian President Vladimir Putin, this is a "red light". A short circuit disabled one of the ship's three electric motors. No tests were carried out with a nuclear power plant.
Now the engineers have to do in the hull
technological
hole and replace the broken motor. This operation may delay the commissioning of the most powerful icebreaker in the world for a year.
After the failure of the specified unit, the tests continued with two engines running. As a result, some experts had doubts that in May 2020 this icebreaker will be able to go on the planned route from St. Petersburg to Murmansk.
In Russia itself, the appearance of a new icebreaker was criticized. So, the head of Bellona Environmental Law Center LLC in Murmansk (the former NPO Bellona-Murmansk, recognized in 2015 as a foreign agent) Andrei Zolotkov said that the planned tests of the vessel "will not lead to anything good", without specifying what danger they can carry.
Mr. Zolotkov apparently forgot that the icebreaker is experiencing problems with the electric motor, and not with the nuclear power plant, and there can be no question of any environmental damage to the environment.