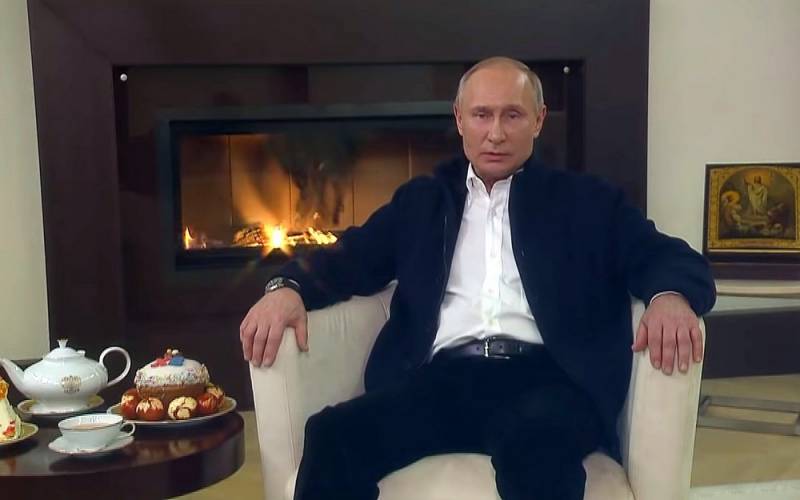 Russian President Vladimir Putin is doing these days what the head of state should do, writes the Finnish portal Yle. Congratulating the Russians on Easter, he said that he was keeping the situation under control. And for this, the country has everything: money, knowledge, good health care.
The Finnish media describe that in a speech lasting a little over 3 minutes, Putin, sitting wide-lounged in an armchair by the fireplace glowing in the background, with Easter decorations next to him on the table, hopes for the Almighty:
With God's help, everything will be fine
Said the president.
But is everything really so blissful? Those who deal with reality every day do not think so. The number of people infected with coronavirus in Russia is growing rapidly, from all over the country there are alarming messages about the poor situation with medical care in the field.
Self-isolation and restrictions on freedom lead to the fact that many citizens of the Russian Federation lose their jobs and, in spite of the promised salary payments, not everyone gets the money they owe, writes Yle.
However, the Kremlin is trying to calm the population. On Sunday, Russian President's press secretary Dmitry Peskov said that restrictions on freedom of movement could be partially lifted this week. He believes that, most likely, Russia will soon reach the so-called plateau, when the number of cases will no longer increase and will gradually decline.