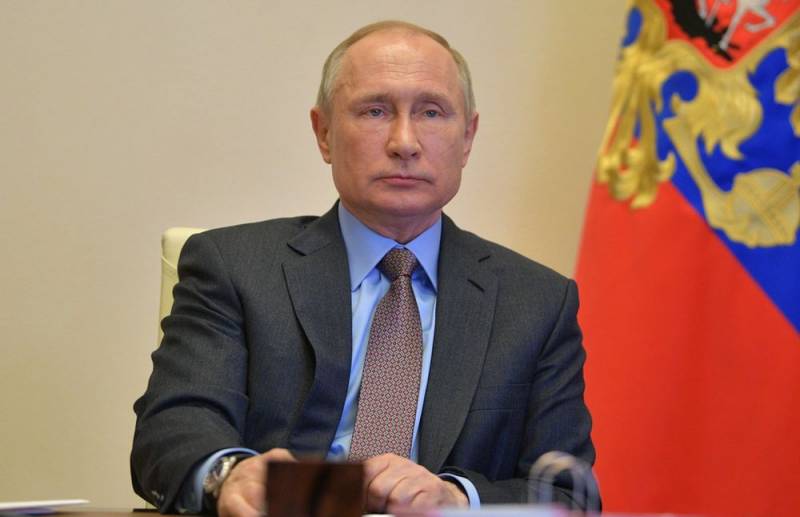 Russian leader Vladimir Putin said that "phobias of the past" and fear of the revival of the USSR are gradually taking place in the post-Soviet space. These words of the President of Russia were heard during an interview with the program "Moscow. Kremlin. Putin "on the channel" Russia 1 ".
It must be said directly: overcoming some phobias of the past, overcoming fears about the revival of the Soviet Union and the Soviet empire, nevertheless, the understanding that joining forces for the benefit of all, is inevitably making its way
- Putin said.
Putin believes that all post-Soviet countries participating in modern integration processes seek to increase their competitiveness by joining forces.
For the republics of the former Soviet Union, this is absolutely natural.
- Putin stressed.
Putin noted that in the post-Soviet space there is a common language - Russian. It plays the role of a language of interethnic and interstate communication, since in all countries people speak it.
The head of state recalled that the post-Soviet space has a common infrastructure of transport, energy, and communications, inherited from the once united country. Which is another major advantage for the development of integration processes.
Putin drew attention to the fact that Western "colleagues" until recently did not want to communicate with the EAEU at all. However, he clarified that the EAEU -
economic
association rather than
political
or military. In his opinion, the West is simply afraid of competition.
They do not want the growth or increase in the capabilities of their competitor. But, but we want this, because this is the way to increase the well-being of our people
- Putin pointed out, adding that this is not surprising.
At the same time, he stated that the post-Soviet countries still have not advanced on the path of integration in the way that they could have done, becoming even more effective.