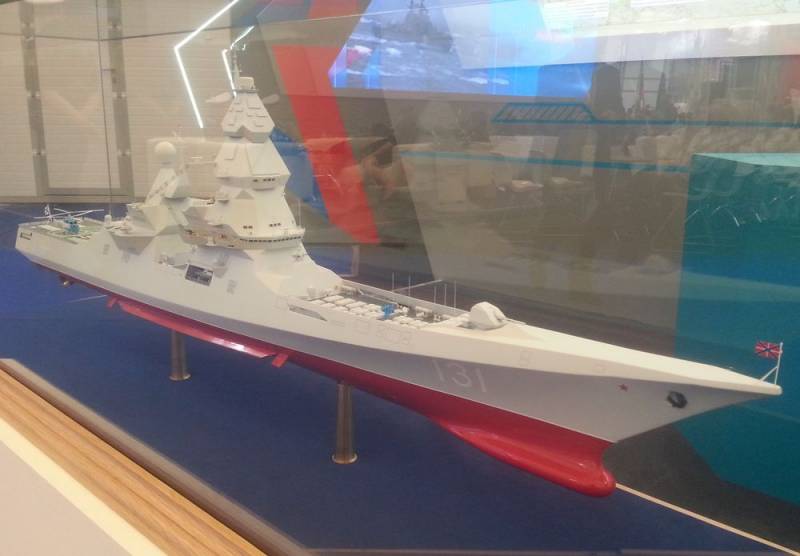 The development of two promising ships for the Russian Navy was stopped for an indefinite period. We are talking about the nuclear destroyer of the project 23560 "Leader" and the modernized multipurpose frigate of the project 22350M. This was stated in the report for 2019 of JSC Northern Design Bureau.
The document says that the Northern PKB, by the decision of the Ministry of Defense, suspended work on the specified destroyer back in 2016. This happened immediately after the outline design, which took place in 2015-1016. As for the frigate, after the end of the outline design in 2019, the military department did not make any decision on the ship.
We remind you that the actual cessation of work on the "Leader" became known in February 2020. Then it was clarified that the reason for stopping the further development of a promising ship was the lack of budget money. Therefore, the final implementation of the project will be postponed to a later time, and the Northern Design Bureau will continue to conduct all work on it individually.
Regarding the 22350M, back in December 2019, the head of JSC United Shipbuilding Corporation Alexei Rakhmanov said that the construction of the head frigate of the series could begin as early as 2020, since
technical
ship design is ready. However, he complained that the military had not yet decided on financing the project.
It should be added that the upgraded multi-purpose frigate will be able to carry 48 guided missiles of the far sea and ocean zones in six launchers. In this way, he significantly exceeds the frigates of project 22350, such as the Admiral Gorshkov, which have 16 such missiles and two advanced frigates laid down in April 2019, which can carry 24 missiles each.