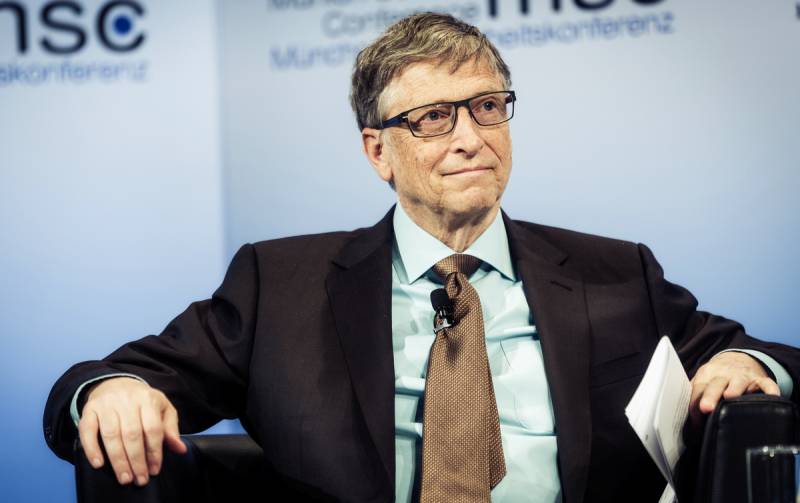 The coronavirus pandemic posed a lot of unpleasant questions. For example, is COVID-19 a natural virus or has it been specifically created by someone. If the latter is true, then by whom and for what purposes could this be done.
And behind this dark history, the shadow of one of the richest people in the world, Bill Gates, began to loom. What was this, an awl that could not be concealed in a bag, or was it just "hitting" an innocent businessman and philanthropist during the presidential campaign in the USA?
Let's try, without too much bias, to parse both of these versions.
Conspiracy?
Recently on the "Reporter" came out
publication
with the heading "Is coronavirus part of a global conspiracy?" In it, we argued that a pandemic, for all its destructiveness to the global
economics
, paradoxically, it benefits the representatives of super-large financial capital, which will be able to buy penniless bankrupt companies and enterprises. Giant money can earn pharmaceutical corporations.
In addition, the frank failure of paid American medicine, unable to cope with the massive influx of patients, may well cost the presidency Donald Trump. In November, the revenge of the "globalists" may happen, which got a real chance to remove the "imperial" Trump from his path due to economic damage and high mortality caused by US COVID-19. According to the old American tradition, someone should always be appointed a "switchman". "Cherry on the cake" is a conspiracy theological theory, according to which the pandemic may result in a WHO requirement for universal vaccination and chipization of the population. About such a scenario, we are also already in detail
told
.
If you look at the story of Bill Gates from such an angle, then the billionaire clearly himself firmly substituted himself. The foundation named after himself and his wife Melinda is the second largest sponsor of the World Health Organization. By the way, WHO is considered one of the structures of the "globalists", the financing of which has now been banned by the "imperial" Donald Trump. Bill Gates himself is the same "inventor." What is worth, for example, his idea of ​​"marking" the population of the Earth:
Ultimately, we will have digital certificates that show us who recovered, who recently tested, or when we have the vaccine, who received it.
Well yes. First, "chipping" about the coronavirus, then it will be advisable to put the entire medical record of a person there. Why stop there? It is worth adding financial, and then other information about a person to the digital "Ausweis", which, of course, will be processed by Gates Corporation. At first, everything will be voluntary, then propaganda and the media will make chipization the norm for society, and those who refuse it will become people of a "different sort", "not like" everyone, and therefore suspicious.
Next, algorithms will be developed that calculate the effectiveness and prospects of you as potential workers, and the AI ​​and neural networks that employers will focus on will determine the ceiling of your working career. In the event of another pandemic, it is no longer people who decide who to treat, who is more valuable to society, and who is less, to whom to allocate a ventilator, and to whom not. And these are just a few examples of possible corporate interference in our lives. Would you like to live in such a world?
It is noteworthy that even in the USA itself such projects provoked a sharp protest. Attorney General William Barr opposed the ideas of Bill Gates:
Yes, I am very concerned about the slippery bias in terms of ongoing attacks on personal freedom ... Yes, I would be a little concerned about this, tracking people and so on, in general, especially over a long period of time.
A reservation?
But there is another view on this conspiracy thesis. According to her, a respected businessman and philanthropist who finances health programs is a victim of unwarranted attacks. The reason for this is the criticism by Bill Gates regarding the ineffective measures taken by Donald Trump to combat the US coronavirus pandemic and his refusal to support WHO at such a difficult moment.
What is more like the truth, everyone will decide for himself.