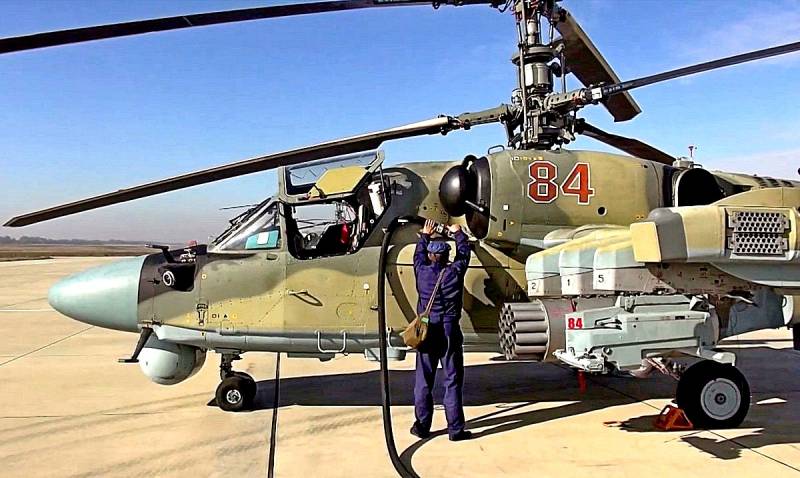 In the province of Rakka in Syria, a helicopter base will be equipped, which will be used jointly by the aerospace forces of Russia and the air forces of the Syrian Republic.
The Syrian media Step News, referring to its source in the National Defense Forces, reported that south of the city of Madan (50 km southeast of the administrative center of Raqqa), military specialists from Russia and Syria visited the site of the future base.
The helicopter base will be created for the uninterrupted supply of logistics and military equipment by air to the regions of the country under the control of the Syrian army. It is also reported that another purpose of the helicopter base is to provide high-quality air support to pro-government troops conducting military operations in the region.
Madan was taken by the Syrian army back in September 2017 with the support of the Russian aviation. However, the area south of the city is still a danger due to the movement of Daesh units (ISIS - a terrorist organization banned in Russia) in this area.
In the fall of 2019, Russian troops occupied several military bases in the north-eastern part of Syria, which previously belonged to the US Armed Forces, but left after Turkey announced the launch of Operation Source of Peace.